LOCATION
Leeds, UT



HISTORY
Built about 1876 by Samuel Worthens and Sons of St. George. Red bricks were brought from Kanarra. It is almost identical to the William Stirling home, also in Leeds.

As of 1968, it was vacant and deteriorating.

It was demolished in ????.



BIOGRAPHY
Charles Wilkinson TBD
His nephew, John Wilkinson, came to Leeds in 1885.



PHOTOS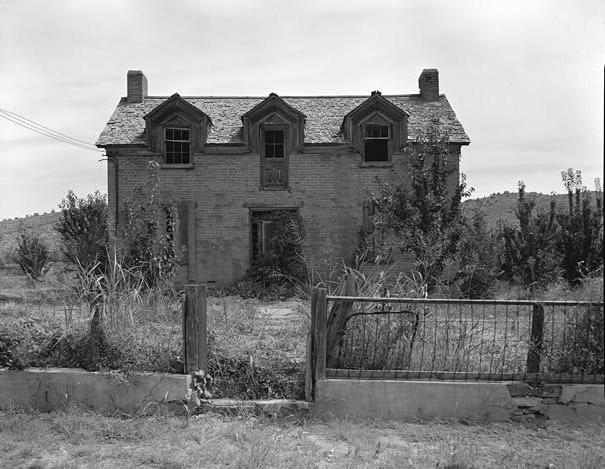 August 1968 photograph by P. Kent Fairbanks



REFERENCES
Biography of Charles Wilkinson

Library of Congress, Historic American Buildings Survey, Charles Wilkinson Home
Call Number: HABS UTAH,27-LEED,2-
Survey number HABS UT-78