LOCATION
155 N. Main Street
Leeds, UT 84746



HISTORY
Alma Angell built this home in 1868.

It is a two story rock building with a dirt cellar. The cellar was divided into two rooms and the room where the wine was stored had a padlock on it. The ground floor was used as a rental for quite a few years and was known as the "Rock Room" by old time Leeds residents. It had a beautiful bannister leading upstairs.

In the late 1800s or early 1900s, a beautiful addition was built on the south and west side. A big sprawling porch, a parlor, two bedrooms, and a kitchen were built of lumber. The wood parts were later removed, maybe around 1950.

After Alma Angell sold the house, it was occupied in turn by George Crosby, William Latham, Oscar McMullin, and Margaret Jane Meeks Hamilton. Then it was purchased by William D. Sullivan who lived there until he died in 1946. Walter & Jessie Eagar stayed in the "Rock Room" when they came to Leeds in the fall of 1928 until getting into their own home.

Now, only the original rock part remains. It is vacant with no window glass, owned by Bud & Penny Stratton.



BIOGRAPHY
Alma Angell TBD

William D. (Bill) Sullivan Click here.



PHOTOS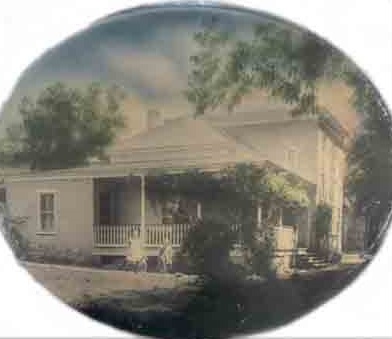 Alma Angell / William Sullivan Home in the late 1800s or early 1900s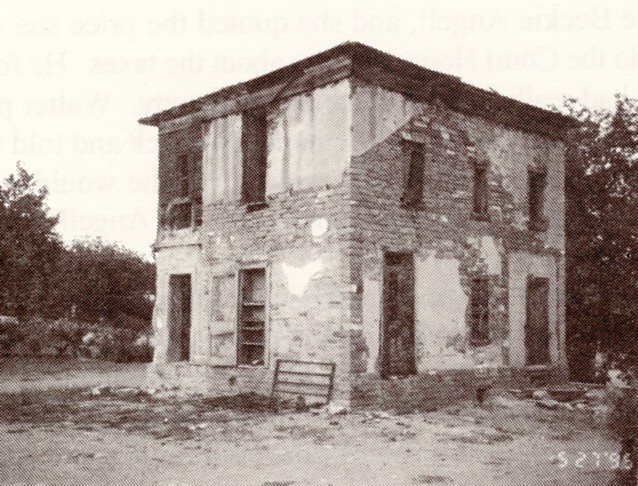 Alma Angell / William Sullivan Home in 1995



REFERENCES
Wilma Cox Beal, "Leeds Historical Event in Bits & Pieces", pp. 48-49.