LOCATION
Event Location:
1750 N. Maxwell Parkway
Hildale, UT 84737

Mailing Address:
684 Buena Vista Boulevard
Washington, UT 84780

Other Contact Information:
https://www.coloradocitymusicfestival.com
info@coloradocitymusicfestival.com
(208)283-9074 Dawn Black
(801)696-0471 Tom Bennett



HISTORY
The Colorado City Music Festival takes place in the community of Short Creek (the twin cities of Colorado City,
Arizona and Hildale, Utah). The event is a venture of Tom Bennett of Sweet Salt Records and Dawn and Ken Black
both born and raised in Colorado City, AZ. Their first festival on April 22nd, 2017 was a massive success with
around 1,500 people in attendance! Since then they have grown the crowd to well over 3000 participants in 2019.


EVENTS LIST
| | |
| --- | --- |
| 1st Annual | 4/22/2017 |
| 2nd Annual | 5/5/2018 |
| 3rd Annual | 4/27/2019 |
| 4th Annual | 5/9/2020 |
PHOTOS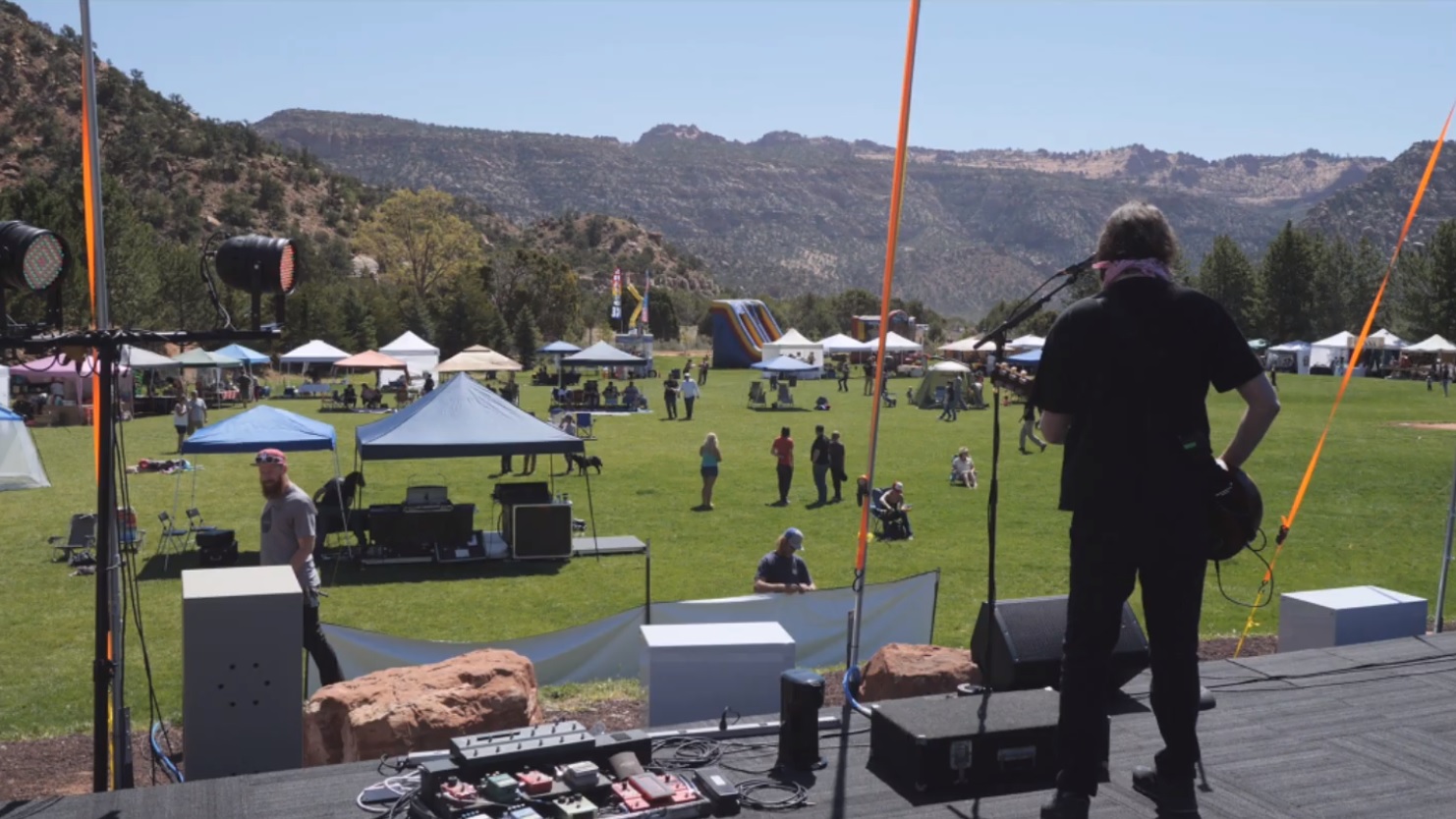 REFERENCES
Colorado City Music Festival Web Page

Colorado City Music Festival Facebook Page

Colorado City Music Festival marks turning point in its community
Article by Emily Havens, The Spectrum, April 25, 2017.

From Lisa Mac to Utah's Royal Bliss, performers set to rock 3rd annual Colorado City Music Festival
Article by Andrew Pinckney, St. George News, April 16, 2019