HISTORY
TBD

People involved with sheep ranching: [Try to get their stories recorded]
John L. Sevy, a rancher from northern Utah ran sheep on the Arizona Strip.
Kelly Larsen's family ran sheep.
Larry Blake's (Southern Utah Title) family ran sheep on Kolob and the Arizona Strip.
Kathryn Gardner Staheli's (Mrs. Ralph Staheli) father froze to death on the Arizona Strip checking on his sheep.



PHOTOS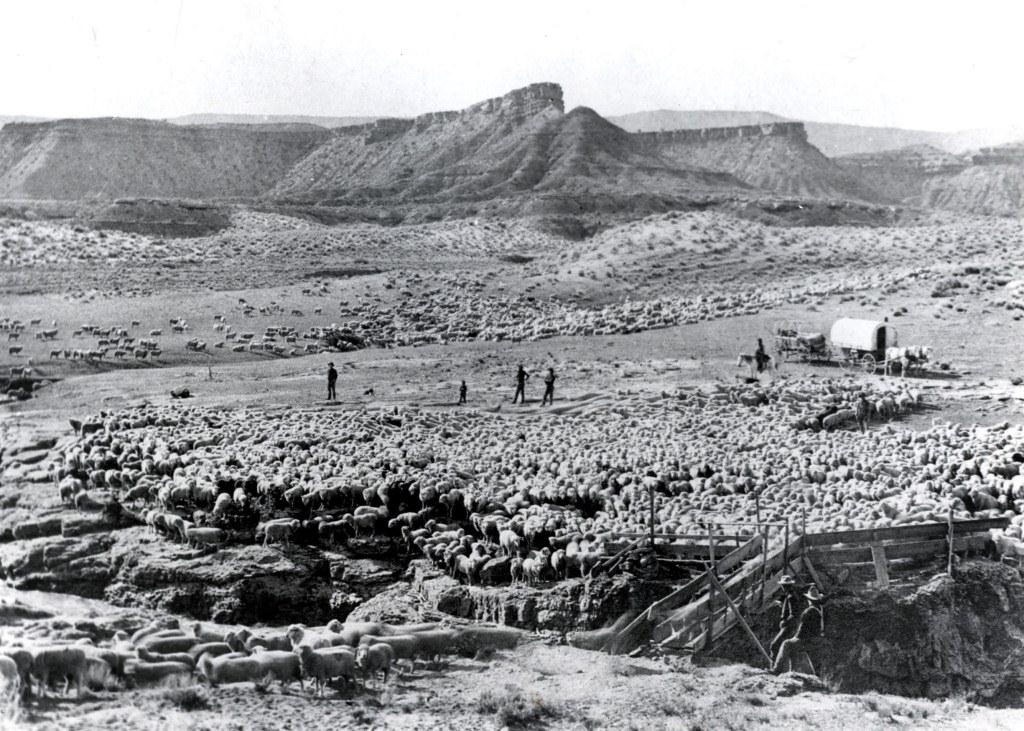 WCHS-01266 A large flock of sheep at the Sheep Bridge in Virgin



REFERENCES
Goulds Shearing Corral And the BS Trail
Contributors: Alice Isom Gubler Stratton, Winferd Spendlove, Owen Sanders, et al.
Compiled and some writing by Victor Hall, April 2004.
To view, click here.

Selected Topics Related To Hurricane, Utah
This collection of articles was written and/or compiled by Victor Hall, 2003.
Pp. 21-23: Goulds Shearing Corral
Pp. 23-30: The BS Trail and Southern Utah Sheep Raising

Woolen and Cotton Mills
Daughters of Utah Pioneers Lesson for April, 1972
Compiled by Kate B. Carter
To view, click here