LOCATION
445 East St. George Blvd.
St. George, Utah 84770
(435)628-5579

37° 6' 36.51" North Latitude, 113° 34' 26.15" West Longitude
37.1101° North Latitude, 113.5739° West Longitude
2,761 feet (842 meters) MSL



HISTORY
There is a legend that frozen custard was created by an ice cream vendor who added eggs to his ice cream to prevent the ice cream from melting too quickly. To his delight, a new premium ice cream was discovered. It had a richer taste and smoother texture, soon becoming known as "frozen custard". The first frozen custard machine is believed to have been invented in 1919. When it was brought to Coney Island, it sold 18,460 cones in the first weekend. Vendors began to take the treat across the country in carnivals and circuses. By the 1940s, there were hundreds of stands across the East Coast and Midwest.

In the early 1980s, Steve Nielsen wanted to start a family ice cream store. But he ran into a man who said, "Before you open an ice cream store, you need to find out about frozen custard." Steve connected with a man who had been running a frozen custard store back east for many decades. Steve bought the rights for a frozen custard machine and got a patent on it.

Nielsen opened his business in the food court of the Crossroad Plaze in Salt Lake City in 1981. At the time, it was the only frozen custard store west of the Mississippi River and one of only a small number in the whole United States. His frozen custard contained less air that other ice creams, so it was heavier, fresher, and smoother. It was served at 26° rather than the 10° of most ice cream, so it doesn't numb the taste buds in one's mouth. The frozen custard was made fresh daily and contained no preservatives or artificial ingredients.

Nielsen's Frozen Custart quickly gained a reputation as a quality product. Family owned stores were opened in Holladay, St. George, and Bountiful. There are additional franchise stores in Utah, Nevada, Arizona, and Virginia.

The St. George store is family owned and has been open since shortly after the start of the business.



PHOTOS
| | |
| --- | --- |
| WCHS-02310 Looking westnorthwest | Front of Nielsen's Frozen Custard looking southwest |
| | |
| --- | --- |
| Inside of Nielsen's Frozen Custard looking south | Inside of Nielsen's Frozen Custard looking north |
| | |
| --- | --- |
| Custard blending machine at Nielsen's | A Nielsen's Frozen Custard "Concrete" |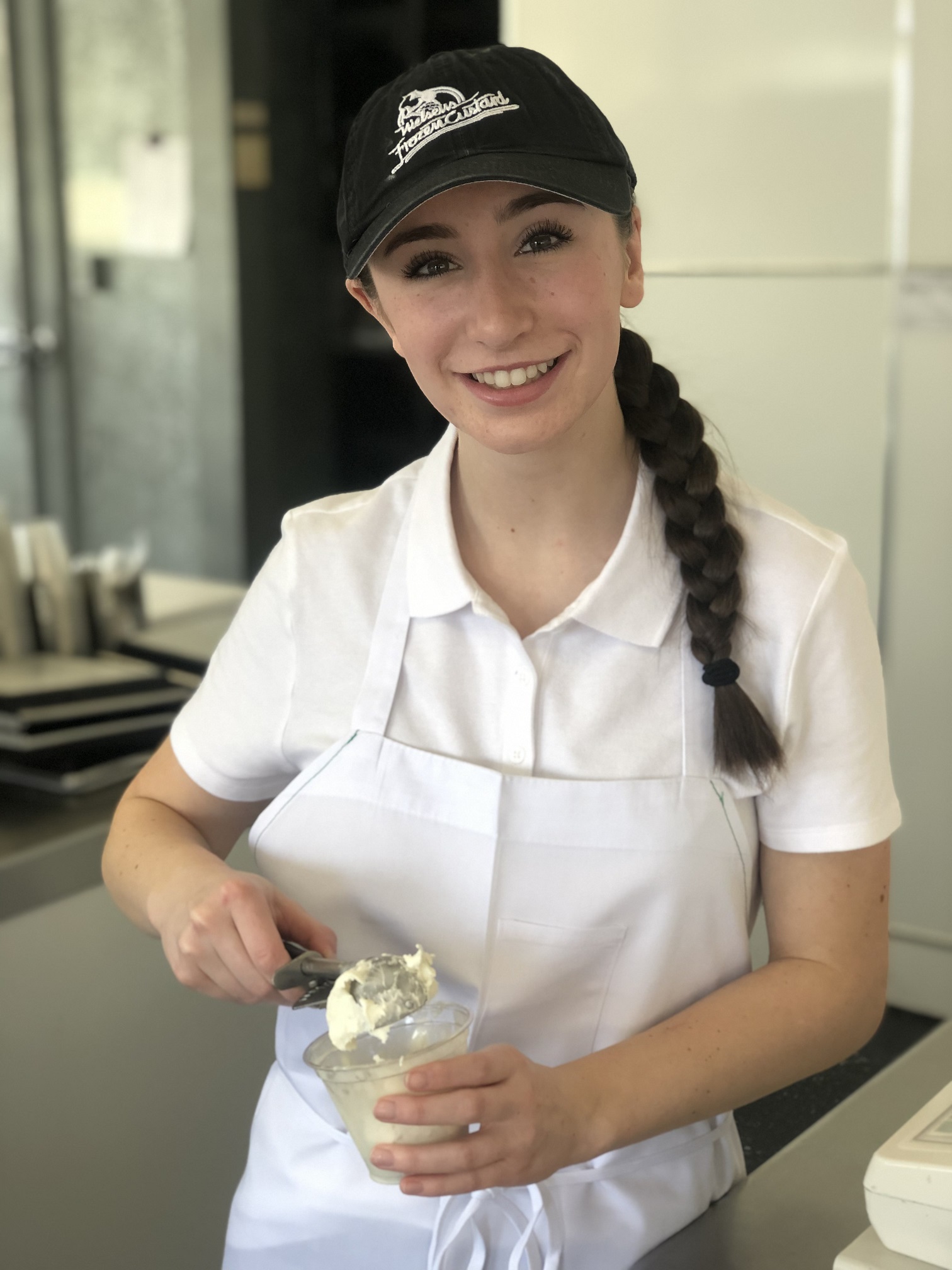 Service with a smile



REFERENCES
Nielsen's Custard: a family affair, Bountiful tradition
by Tom Busselberg, Associate Editor
The Davis Clipper, January 3, 2013