LOCATION
78 East 100 North (100 North is now St. George Blvd.)
St. George, Utah 84770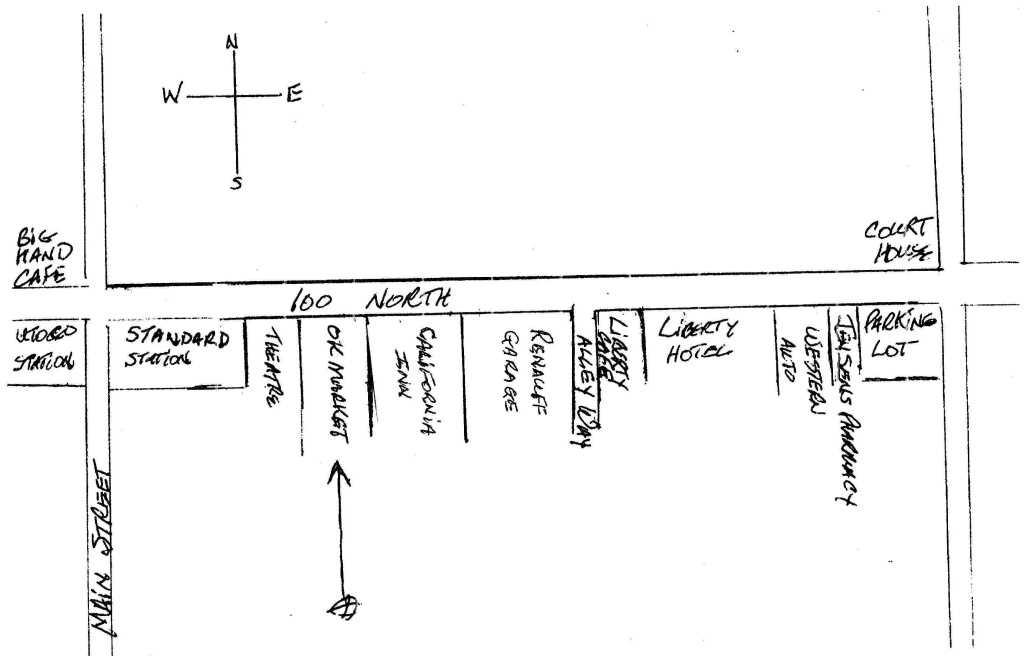 HISTORY
Sometime after 1941, the parents of Walter Voss Jensen bought out the Liberty Drug Store. It was in operation in the mid to late 1940s.
They had a soda fountain in addition to their drug business.

Walter was a member of the 1st Cavalry Division; 8th Cavalry Regiment; 2nd Battalion; HQ Company. The Fight for Unsan, North Korea took place the night of November 1-2, 1950. Walter's regiment was overrun by 20,000 Chinese. This was the first time the 1st Cavalry Division ever lost their colors. It was a slaughter. Walter's remains are missing in action (MIA) to this very day.

Some time prior to 1954, Jensen Pharmacy was sold and became Bateman Pharmacy.



PHOTOS
TBD



REFERENCES
Faded Valor
by Clark N. Nelson, Sr.
Memories of World War II and some of it's local heroes, including Walter Voss Jensen (pp. 15-16, 19).