LOCATION
[Address ???; Could this be their ranch, a little north of Leeds?]
Leeds, Utah
Telephone 673-4054 in the 1972 telephone book (The Homespun Fine Foods)



HISTORY
The Homespun was an obscure, but highly praised Southern Utah restaurant. It was very popular among people
traveling from L.A. to northern Utah. Food was served family style in an old home.

The restaurant opened in May of 1962 and remained open for 11 years.

It was owned by Herbert & Cecelia Ludwig. Cecelia was the cook and their son, Evan Ludwig, was one of
the waiters. Occasionally Herbert's sister, Hildegard Scheuber, would help Cecelia with food preparation and
accompany Cecelia on shopping trips. Cecelia had cooked for royalty in Europe and had restaurants in
Milwaukee, Chicago, and Salt Lake before retiring to Leeds.

The Ludwigs sold the restaurant in the late 1970s.



PHOTOS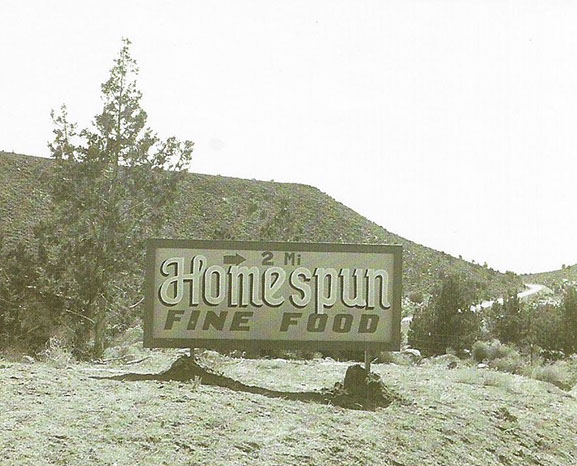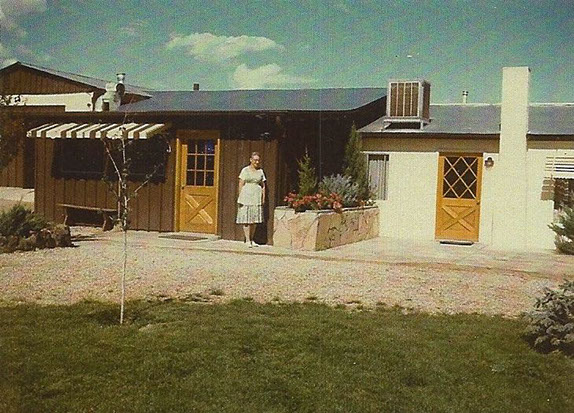 The Homespun Restaurant with Cecelia Ludwig out in front



REFERENCES
"That's What's Cookin': What's Cookin'? Spaetzel's Cookin'"
Article by Frank Jensen, The Salt Lake Tribune, December 23, 1962

"Castle Cook"
Article by Ann Whiting Allen, Deseret News Food Editor
The Deseret News, April 26, 1988, Pages F1 and F2

"Cooking by Instinct"
Cookbook by Cecelia F. Ludwig, 1971

"Recipes for Royal Dining: Cecelia Ludwig's Cooking by Instinct"
Cookbook by Cecelia F. Ludwig with Carrie B. Henderson
Hurricane, Utah: Homestead Publishers and Distributors, 1987
ISBN: 093165128X / 0-931651-28-X
These recipes were served at the Homespun. The Back cover is filled with signatures of famous people who
frequented the restaurant. The beginning has a quote from Robert Redford basically saying that if someone
wanted to eat really well on that route, they would starve were it not for Cecilia. It includes a brief and interesting
life story.