LOCATION
On the east side of Main Street, just below 100 North
Between the Standard Service Station and Dixie Shoe Repair
St. George, Utah



HISTORY
In an old wooden building during the late 1940s and early 1950s. It was small with only room for one chair.

The owner and barber was Lee Adams.

Lawrence Adams, son of Lee Adams, also worked as a barber in the shop. Lawrence was called into military service and was eventually selected, along with several others, by the U.S. Marine Corps. He was assigned to the El Toro Marine Air Station, near Irvine, California. Later, in October of 1962, while on a deer hunt with a close friend north of Washington, Utah, Lawrence was accidentally shot and killed when his friend mistook him for a deer and fired.

Clark Nelson shined shoes in this barber shop until he was 14 years old, about 1951.



PHOTOS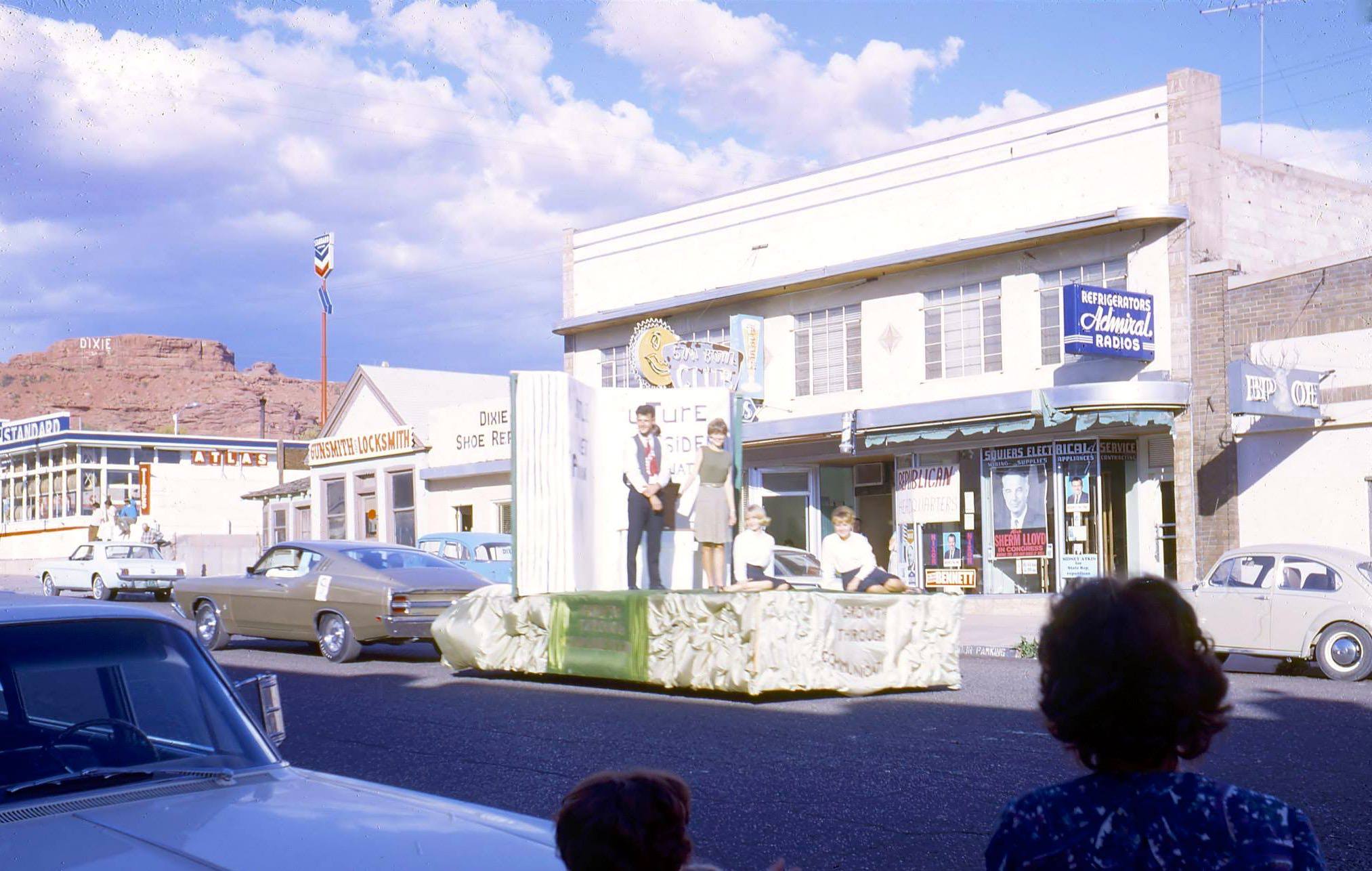 The Adams Barber Shop building is the Gunsmith Locksmith building in this photo

WCHS photos:
WCHS-03202 Photo of Lawrence Adams, Rex Nelson, and Lee Adams following a successful fishing trip



REFERENCES
TBD