LOCATION
33 N. Main Street (left/south third)
35 N. Main Street (center)
37 N. Main Street (right/north third)
St. George, UT 84770



HISTORY
The Wadsworth Building was built in 1927.

It has been the home of a number of businesses:
Dixie Theatre
Jimmy's Fountain & Lunch
Rex's Fountain
R. M. Reber Insurance Agency
Reber Investment Corp.
Wadsworth Apartments
Wadsworth Fountain
Wadsworth Theatre

Dixie College students often rented the apartments in the Wadsworth Building.

Around 2005, the building was known as the Main Street Theatre & Ballroom. The theatre/auditorium had been gutted and was being used for storage. The upper floor was being used as a ballroom. There were retail businesses and a TV station on the main floor.

The Wadsworth Building is still in use.



PHOTOS

WCHS-01355 Wadsworth Building and Dixie Theatre in 1949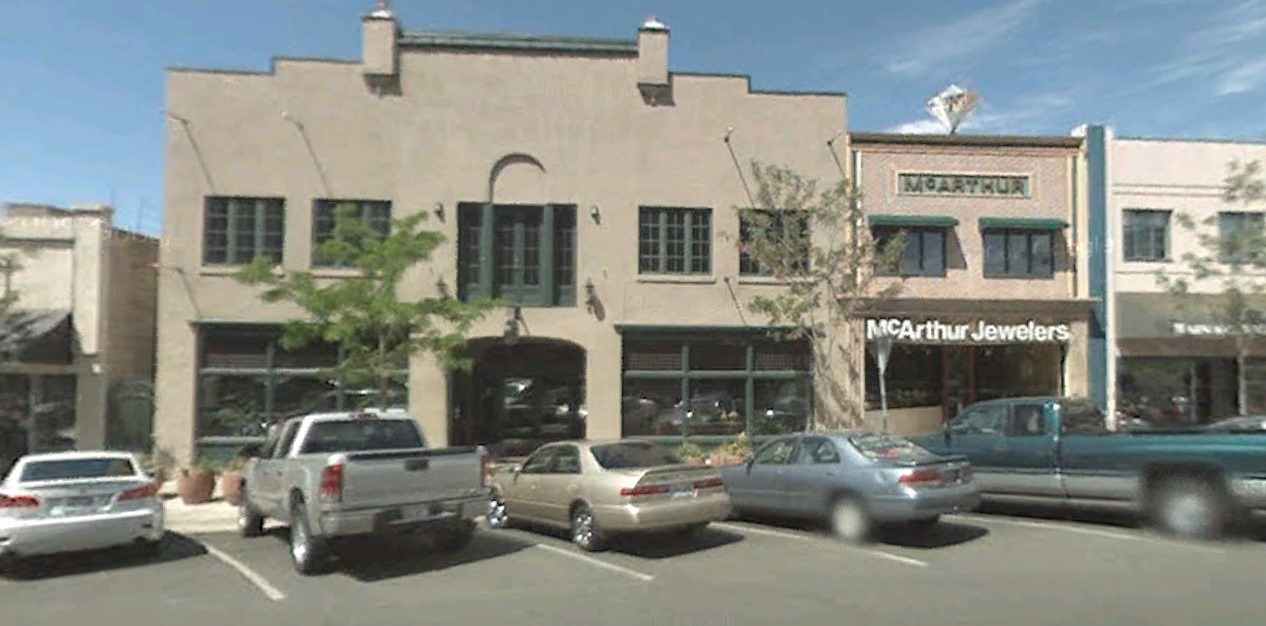 Wadsworth and McArthur Buildings in the early 2000s



REFERENCES
TBD