LOCATION
85 South 900 East
St. George, Utah

The building and parking lots take up the entire block between 900 and 1000 East and between Tabernacle and 100 South in St. George, Utah.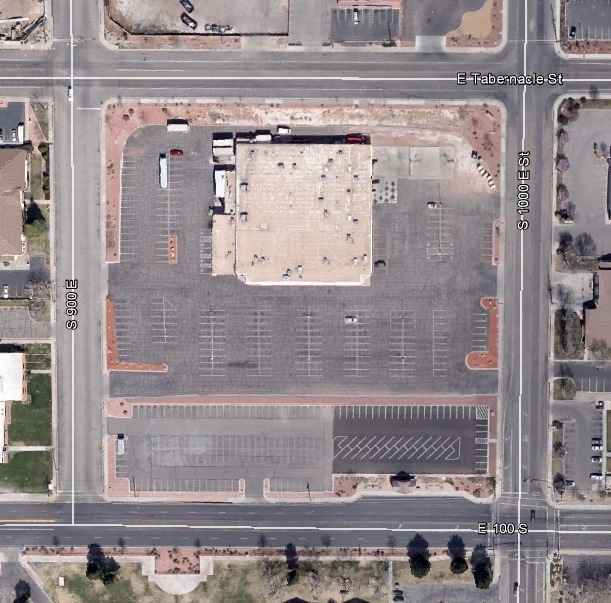 The building is centered at:
37° 6' 27.36" North Latitude, 113° 33' 47.42" West Longitude
37.1076° North Latitude, 113.5632° West Longitude
2,787 feet (849 meters) MSL



DESCRIPTION
TBD



HISTORY
This building was built in 1969 to house Snow's Discount / Snow's Ranch Market. It was one of the first stores in St. George built to have a parking lot.

Sometime around 1982, Gibson's Discount Center took over Snow's.

In August of 1984, Harmon's grocery store opened its doors in the building. They occupied it until moving to their new 700 South location.

Later yet, half the building housed the Dixie Applied Technology College.

The building is now the North Plaza Building of the Dixie State University.



PHOTOS

REFERENCES
TBD