LOCATION
37° 23' 7.99" North Latitude, 113° 21' 11.02" West Longitude
37.3856° North Latitude, 113.3531° West Longitude
6,095 feet (1,858 meters) elevation

Township, Range, Section: T39S, R13W, S19



HISTORY
This site was first developed in 1921 as the 179-acre Mill Creek Browse Experimental Range with an enclosure to study the use of browse vegetation as summer forage for cattle.

Two years later, a small cabin was built.

Grazing of cattle was discontinued there in 1929 but, four years later, the Forest Supervisor approved construction of four exclosures (areas fenced to keep out wildlife and stock) to support deer management studies.

In 1934, the Civilian Conservation Corps (CCC) built a Plan 5 guard station and a Plan 70 outhouse; the 1923 cabin became a woodshed/storeroom. Regional landscape architect H. L. Curtiss prepared a landscape plan that included wild grape, native grasses, spruce, cedar, rose, willows, snowberry, apple trees, an irrigation ditch, sidewalks and parking for four cars.

Despite these early improvements, the site was not formally withdrawn until 7/7/1953 and again in 1959. The Forest Service recommended the 1959 withdrawal (120 acres) be released in 1986.

Beginning in 1960, the Forest Service shared the guard station with the Utah Fish and Game Department for use as seasonal housing. The site was intact with its three buildings and corral when the Sequoia Fire of 2002 swept through the canyon. Remarkably, everything around the station burned but the buildings were unharmed, thanks to clearing of flammable materials the previous year. Subsequent rains on the fire-damaged land led to a mudslide, flooding, and loss of the 1923 shed.

A restoration plan was developed in 1996 and the following year, the Utah State Historic Preservation Office concurred with the Forest's determination that the Browse Guard Station is eligible for listing in the National Register of Historic Places.



PHOTOS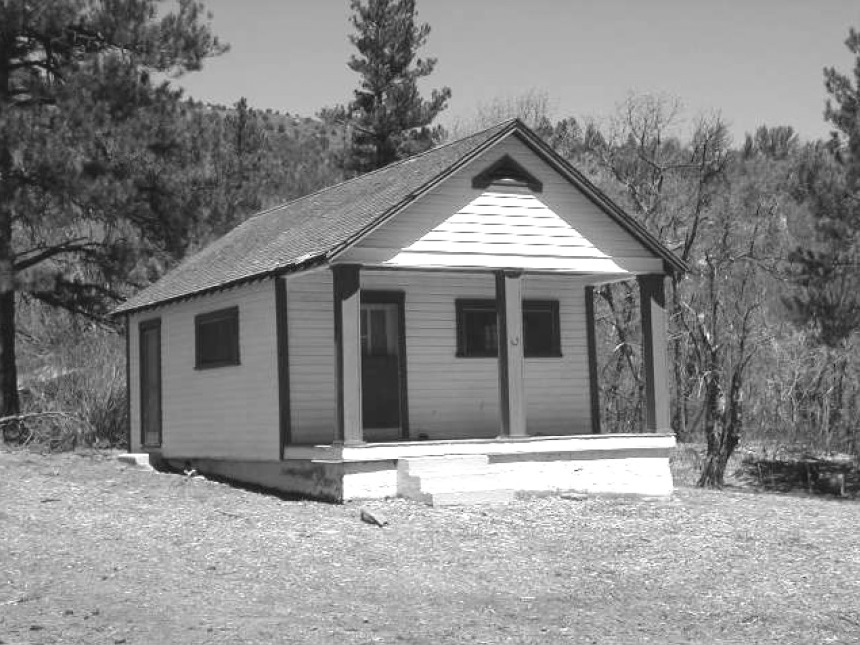 Front of the Browse Guard Station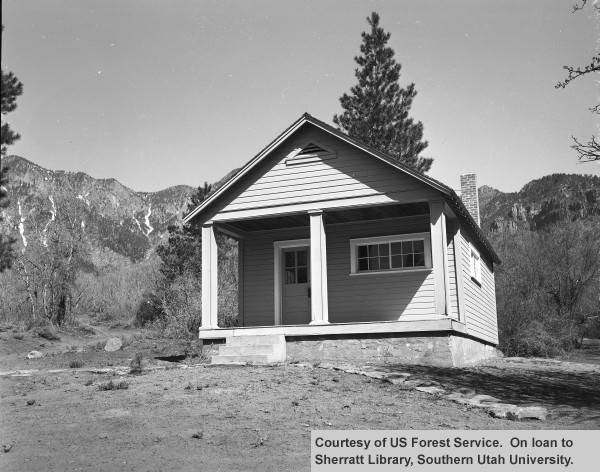 SUU-0030 Front of the Browse Guard Station



REFERENCES
Forest Report No. DX-96-0736
Browse Guard Station Restoration
by Forest Archeologist Marian Jacklin, 12/31/1996.
The Digital Archaeological Record (tDAR ID: 334657)

Letter about the Browse Guard Station's eligibility for the National Register of Historic Places
From Barbara L. Murphy (SHPO) to Marian Jacklin (USFS)
March 5, 1997, Case No. 97-0153.

Splitting Raindrops
By Richa Wilson (Regional Architectural Historian, USDA Forest Service)
Administrative Facilities of the Dixie National Forest, 1902-1955
Historic Context Statement & Site Evaluations
Forest Service Report No. DX-04-946, May 2004
See Pages 35-36 and 66-68

A visit to Southern Utah's giant sequoia
Article and photos by Jud Burkett
The Spectrum, August 25, 2016

Browse day; Pine Valley's Giant Sequoia and abandoned guard station
by Reuben Wadsworth, St. George News, May 17, 2020

A 'huge success': Dixie National Forest''s Browse Guard Station gets some tender love and care
by Alysha Lundgren, St. George News, August 25, 2022