HISTORY
From a strictly geographic point of view, it would seem the Arizona Strip should be part of Utah.
The difficulty of crossing the Grand Canyon causes this region to have more physical
and cultural connections with southern Utah and Nevada than with the rest of Arizona.

Why isn't it? How did it become a part of Arizona?

What attempts have been made to transfer it to Utah?



MAP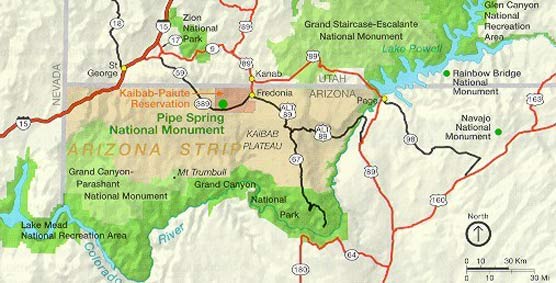 REFERENCES
TBD