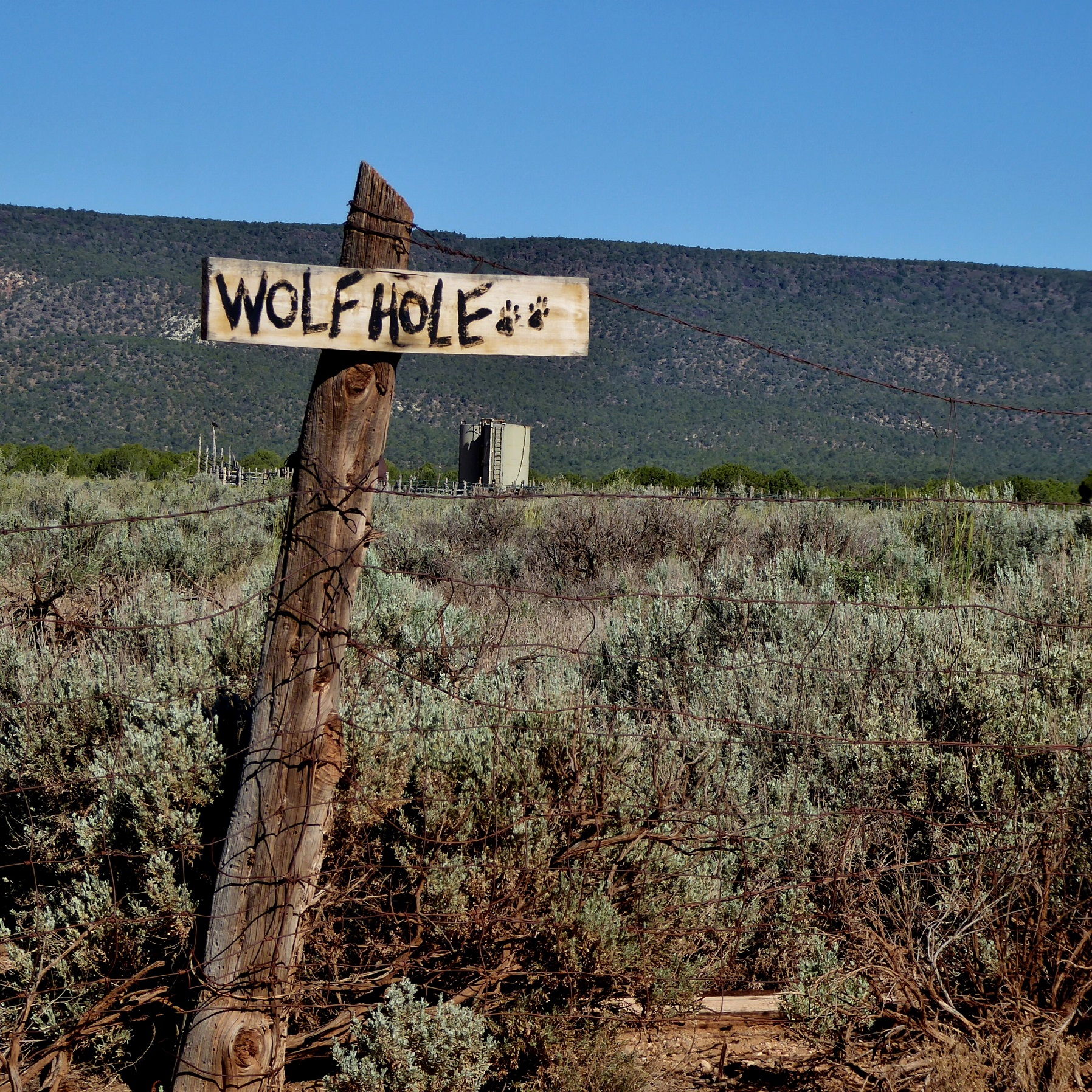 Photo of the Wolf Hole sign with a water tank in the background.
This sign was painted by Jean Brown (age 92) and hung by her husband, Kenneth Brown (age 94). They saw
a delapidated old sign hanging from a fence post and decided to replace it. They drove out by themselves and
hung it up.

For very similar photos, see WCHS-3327 and WCHS-3328.

Photo taken by Sandra Sandberg on 5/24/2018 while on a Dixie Arizona Strip Interpretive Association
(DASIA) field trip and contributed by her on 5/27/2018.