BIOGRAPHY
J.L. Crawford was born on January 5, 1914 in a lumber shack on the family farm, where the Zion National Park headquarters stands today. The area was known for a time as Crawfordville. The farm consisted of 360 acres, two miles outside of Springdale. It was settled by his grandfather in 1879. That farm became home to Crawford's grandparents, parents, aunts & uncles, and their many children.

Early visits to St. George to see silent movies or get children baptized took two days each way. Lacking automobiles, running water, and electricity for most of his youth, Crawford and his family had to rely on wagons for transportation and wells for water.

As he grew up, Crawford saw Zion park develop. As a teenager, Crawford began working part-time as a dishwasher at the Zion Lodge. It would be the beginning of a life-long relationship.

After graduating from Hurricane High School, Crawford was drafted to serve in the military during World War II.

After he returned from Europe and World War II, Crawford returned to Utah and earned a bachelor's degree from Brigham Young University.

During this period of his life he felt the now-familiar pull of the Zion National Park. He worked two seasons as a naturalist and officially became a park ranger in 1948.

In 1953, he left the park to run a motel in Panguitch, though he eventually settled on a job with the state of Utah in 1960. After working 13 years as a county welfare director, Crawford found himself again in search of work.

Once again, Zion came calling. That stint would last from 1973 until 1980 and would result in Crawford preventing the demolition of the Grotto Campgrounds in 1973. When he heard it was due for demolition, he went to Superintendent Robert Heyder and told him not to do it because it was a historically important site. Later, Superintendent Jock Whitworth praised Crawford's actions: "He's a hero," Whitworth said. "He literally stopped the bulldozers."

Since retiring, Crawford published two books on the park and has become a premier source for its historic information.



PHOTOS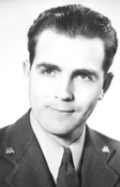 J. L. Crawford at Age 95

Other photos on the web:
J. L. Crawford Photo Collection



REFERENCES
"Zion National Park: Towers of Stone"
Book by J. L. Crawford
Springdale UT: Zion Natural History Association, 1988
ISBN: 0-917859-26-X
Library of Congress Catalog Card Number: 85-51614
Summarizes the essence of Zion National Park, its landscape, plants, animals, and human history.

"Zion National Park: An Illustrated History"
by J. C. Cranford and J. L. Crawford

"Zion Album: A Nostalgic History of Zion Canyon"
Book by J. L. Crawford
Springdale UT: Zion Natural History Association, 1986
ISBN: 0-915630-21-4
Library of Congress Catalog Card Number: 85-51614

"Zion National Park"
by J. L. Crawford
Contents include Zion's Early Inhabitants, Zion's Geological History, Zion's Flora and Fauna, Zion's Landmarks.

http://www.pbs.org/nationalparks/media_detail/471