LOCATION
346 N. Main Street
St. George, UT 84770
Telephone 347-W in the 1954 telephone book (William Brooks)
Telephone ORchard 3-3407 in the 1958 telephone book (William Brooks)
Telephone 673-5614 in the 1972 telephone book (Karl Brooks)
Not in the 1941 or 1961 phone books.



DESCRIPTION
TBD



HISTORY
The original two-room rock house was built by George Brooks, Sr. in 1877-1878 using stone chips and irregular rocks from the cleanup of the Tabernacle and Temple yards where he worked as a stone mason.

The Honey Locust tree in front was planted as a sapling in 1879 honoring the birth of George's first son, George Jr. That tree is still on the property and is thought to be the oldest planted tree in St. George.

An adobe kitchen was added in 1887.

The back rooms were added in 1943.

A new kitchen and living room were added in 1954.

The eminent historian, Juanita Brooks, married George's second son, William. This is where she did much of her writing and where they raised their family.

Later, it became the Quicksand and Cactus Bed & Breakfast.



BIOGRAPHY
George Brooks Sr. Click here.

William "Will" Brooks Click here.

Juanita Brooks Click here.

Karl Brooks TBD



PHOTOS

WCHS-03391 Photo of the original George Brooks Sr. home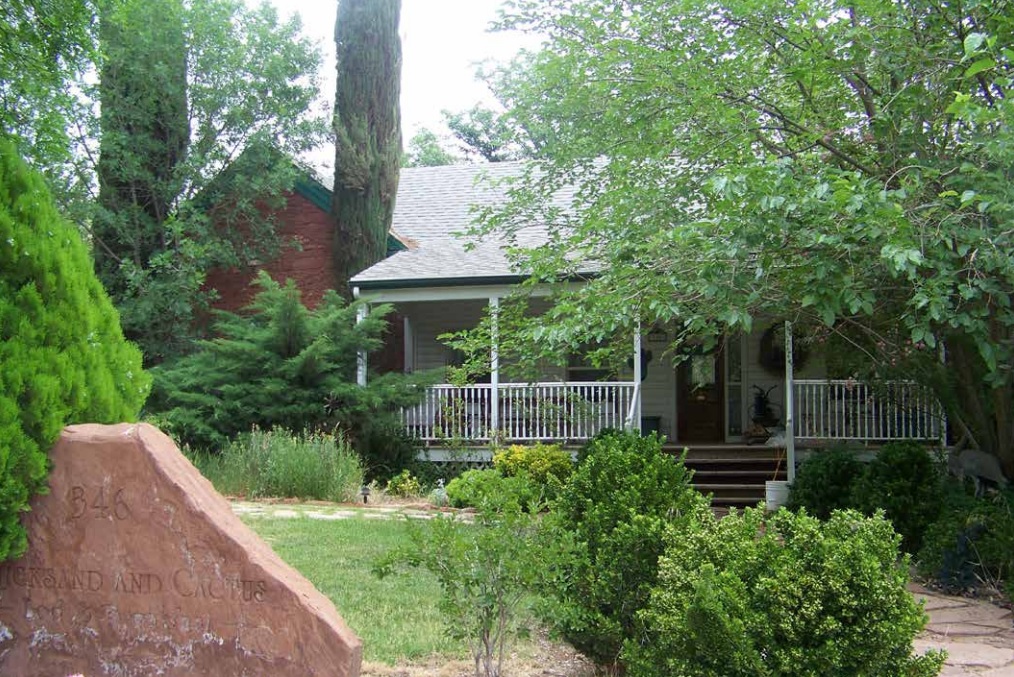 Photos of the Quicksand and Cactus Bed & Breakfast



REFERENCES
A House for the George Brooks Family
by Willa Nita Brooks Derrick

Landmark and Historic Sites: City of St. George
First Edition, January 2, 2009, pp. 12-1 through 12-5
Compiled by the St. George Community Development Department

Landmark and Historic Sites: Informational Guide of Historical Sites within the City of St. George
Second Edition, Revised 2011, p. 19
Compiled by the St. George Community Development Department

Landmark and Historic Sites: Informational Guide of Historical Sites within the City of St. George
Third Edition, Revised 2015, p. 21
Compiled by the St. George Community Development Department