The Old Spanish Trail was a major trade route between Santa Fe and Los Angeles between 1829 and 1848. Routes that later became part of the Old Spanish Trail were explored beginning in 1776. After 1848, this trail fell into disuse as better routes were found.



ROUTE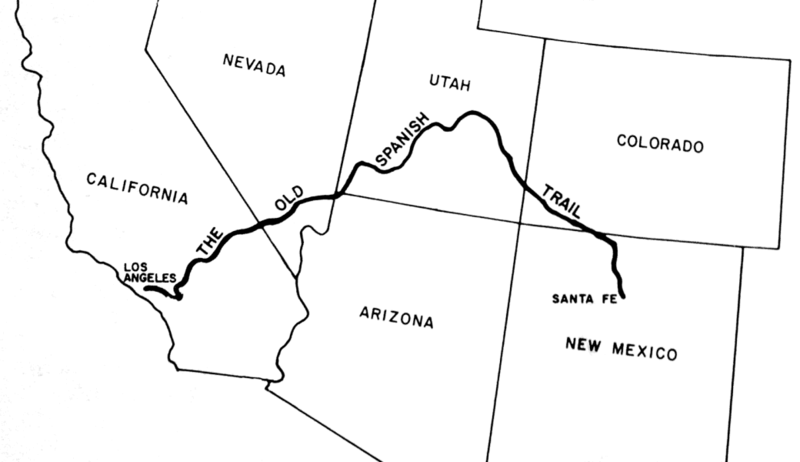 HISTORY
In 1829, Antonio Armijo (a merchant from Santa Fe) started blazing the trail using information from previous explorers. For the next two decades, this was used for commerce between New Mexico and Southern California.

The trail gradually fell into disuse after the War with Mexico ended in 1848.

The Utah portion of the Old Spanish Trail was added to the National Register of Historic Places (NRHP Reference Number 88001181) on October 6, 1988.

The Old Spanish Trail became the fifteenth national historic trail in December of 2002.



REFERENCE
Old Spanish Trail Association
Old Spanish Trail Association - Utah Chapter
Old Spanish Trail Association - Southern Utah Chapter
Old Spanish National Historic Trail Official Map and Guide
History of the Old Spanish Trail
History of the Old Spanish Trail
Wikipedia article about the Old Spanish Trail
Spanish Trail by C. Gregory Crampton