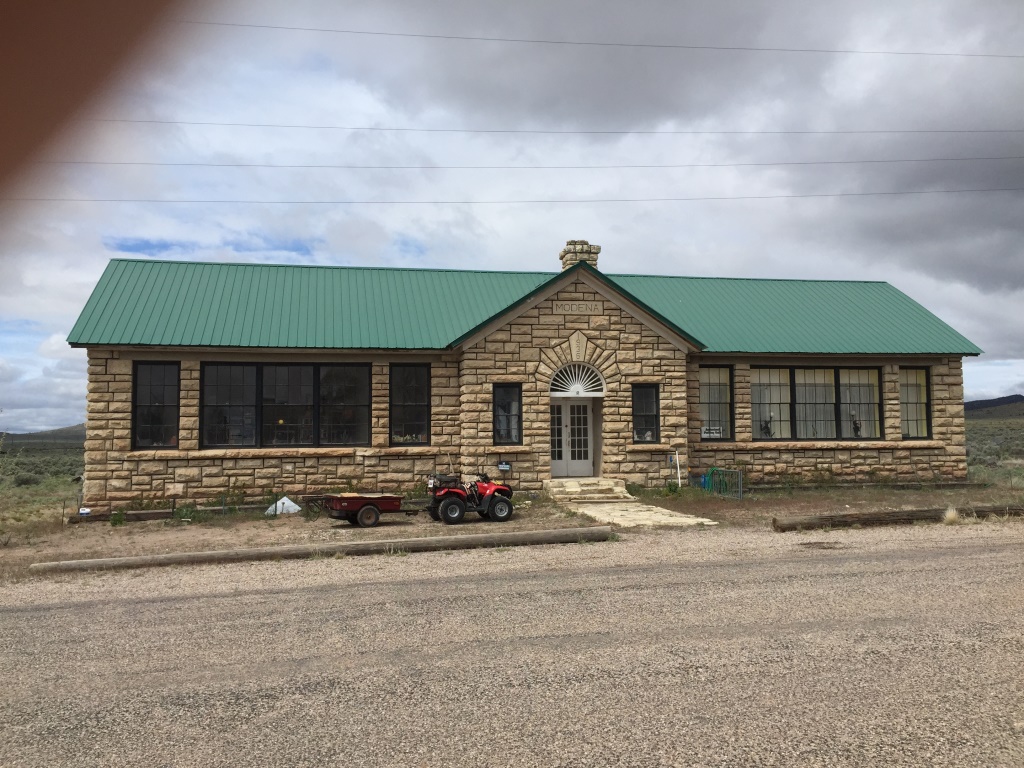 Front of the old Modena School in Modena, Utah.

The Modena School was build by the Civilian Conservation Corps (CCC) and was finished in 1936.
The school was closed in the late 1950s. It is currently privately owned.

For a slightly higher resolution version of this photo, click here.

For other photos of the school, see WCHS-03077, WCHS-03090, and WCHS-03091.

Photo taken by George Cannon on 5/9/2015 and contributed on 4/25/2016.