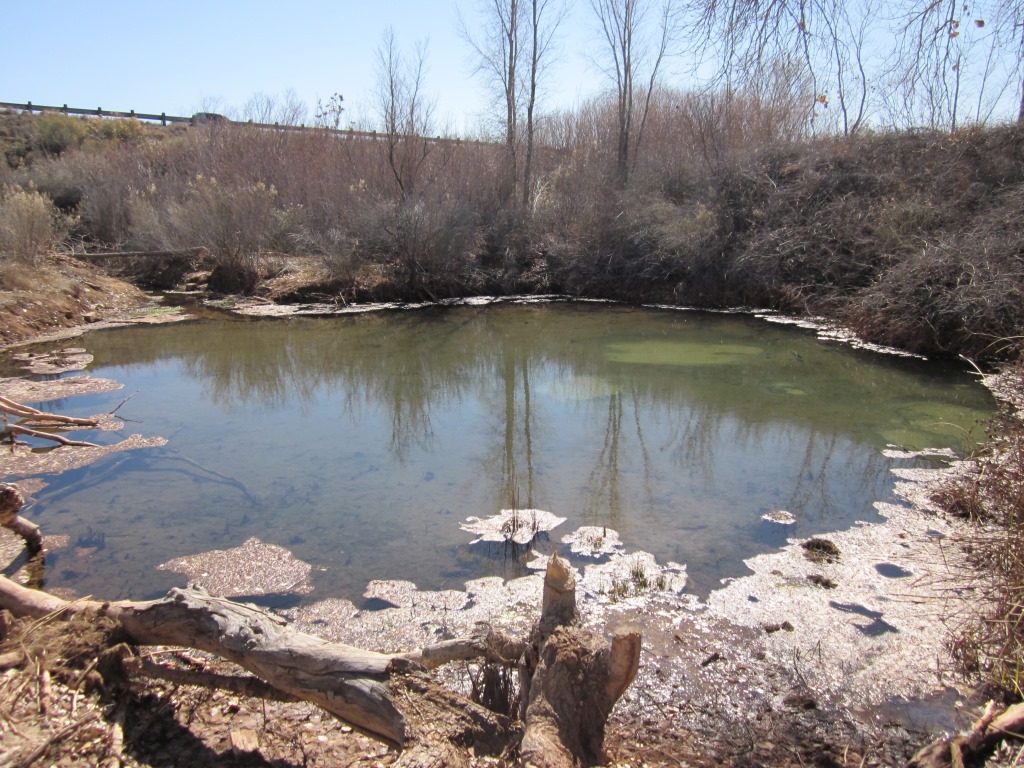 Photo looking southwest of the pond at Warm Springs ("The Boilers") in Washington, Utah.
The three light patches under the water at the top and right of the photo are the places where three springs feed geothermally heated water into the pond.
The pond drains into the ditch in the very top left of the photo and then goes through a pipe under Interstate 15 into some ditches on the other side of the freeway.

For the original higher resolution photo, click here.

Photo taken and contributed by George Cannon on 2/27/2013.