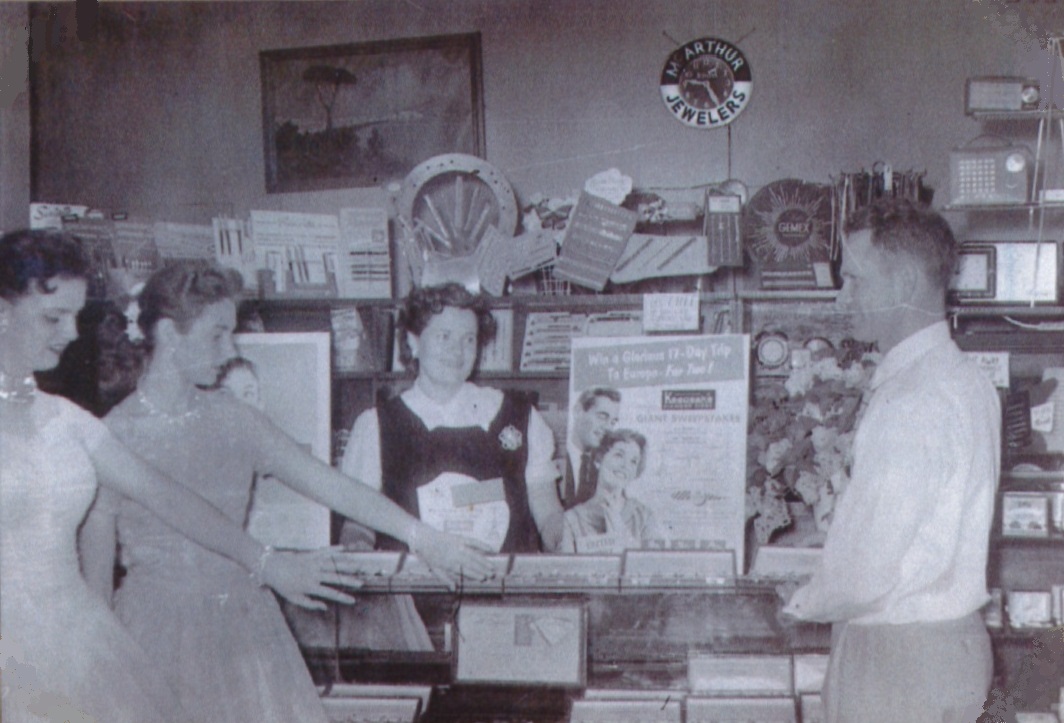 Publicity photo of some people inside the McArthur Jewelers store at 41 N. Main Street in St. George.

Tom P. McArthur is on the far right of the photo and his wife, Fae, is the next person to the left (behind the counter).

The photo was taken in the 1950s.

Photo contributed by Malea Shelline on 2/8/2013.