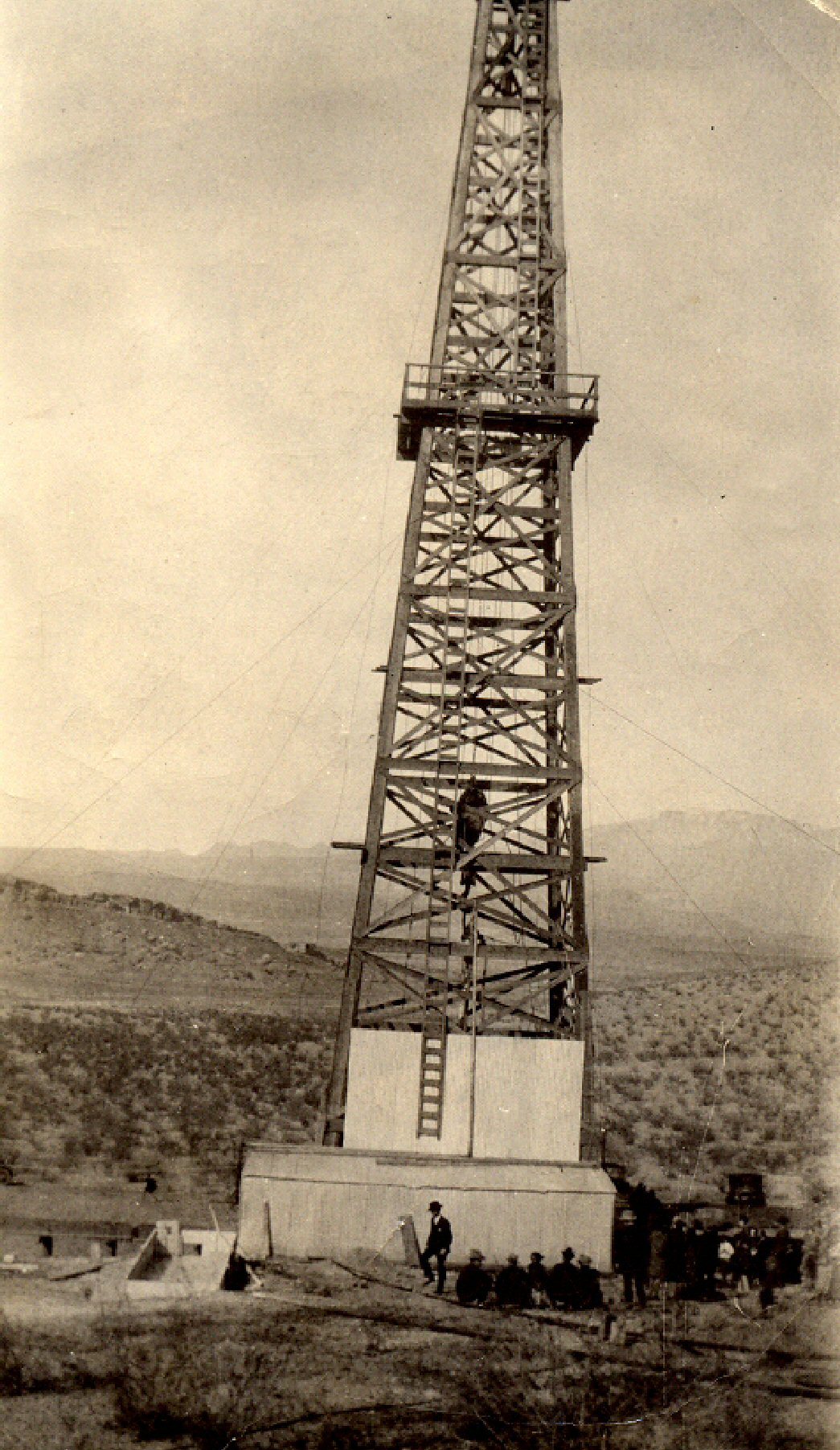 Photo of the Escalante Oil Well No. 1 derek south of St. George.
The is the well that blew up on March 6, 1935.
Some of the Cox children would have been there but things happened to prevent them from going.

The photo was scanned by Lorna Cox Wood and
contributed by Sandra Barton Gwilliam on 8/20/2011.