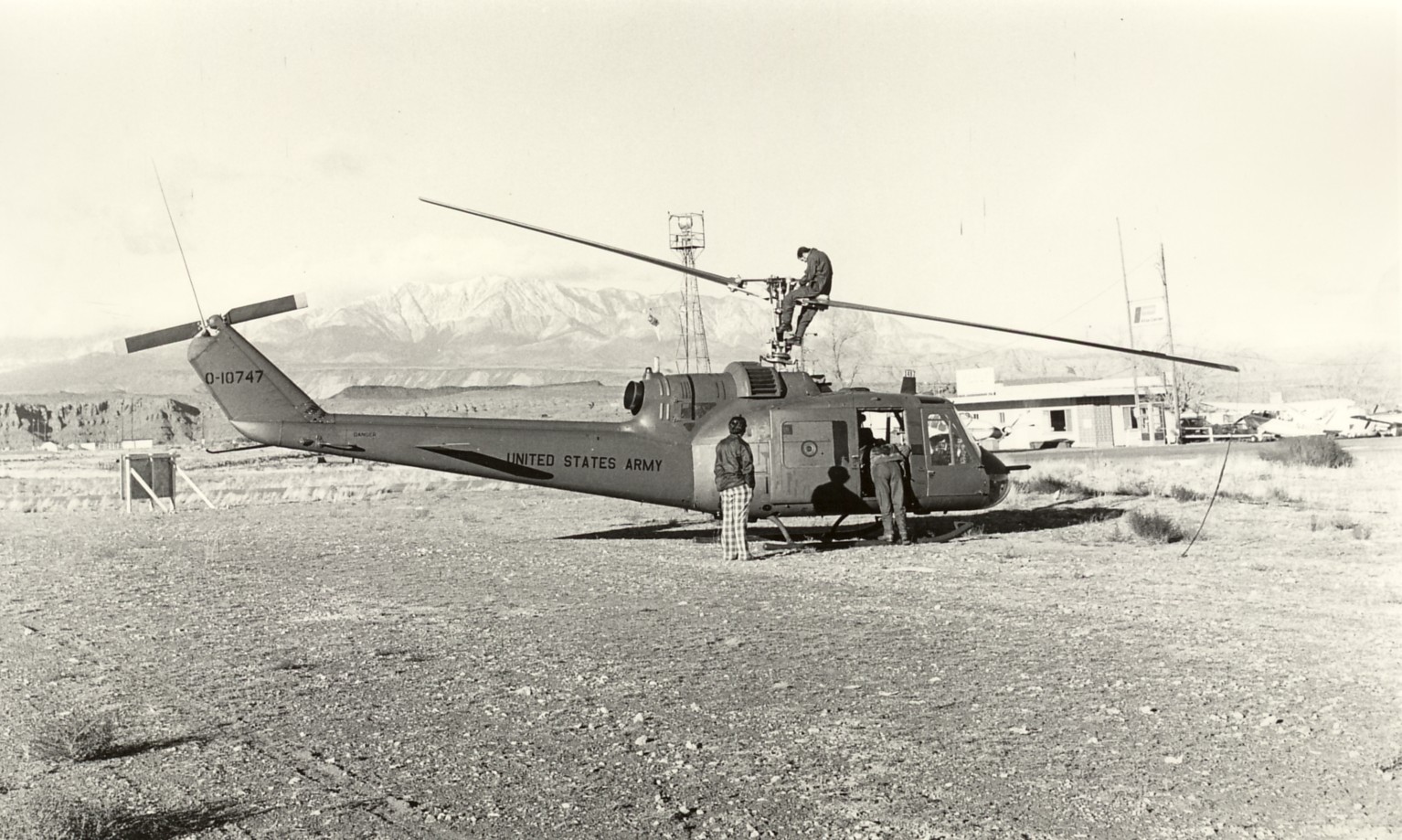 Photo of a United States Army Bell UH-1 "Huey" helicopter.

If you can provide any information about this photo, please contact us. It looks like this may be at the St. George Airport quite a while ago. Notice Pine Valley Mountain in the background.

Contributed by Washington County Record Archives 10/9/2009.