LOCATION
On Santa Clara Creek, aka Winsor Creek, and aka Santa Clara River.

On the west side of County Road 3184, 0.9 miles north of Old Highway 91.

37° 11' 31.90" North Latitude, 113° 46' 11.11" West Longitude
37.1922 North Latitude, 113.7698 West Longitude
3,402 feet (991 meters) MSL


HISTORY
The original Shem Dam structure was constructed in 1909 as a brush and concrete structure approximately 600 feet upstream from the current dam location.

The brush and concrete dam washed out in the spring of 1932 during a flood.

In 1933 and 1934, a concrete and basalt boulder dam (current dam) was constructed by Company 961 out of the Zion Civilian Conservation Corps (CCC) Camp. It was 42 feet high and more than 300 feet long.

A 1955 flood destroyed the downstream side of the crest and damaged the east abutment.

The dam was repaired in 1958.

2011 Structure Damaged by Flood

In 2011, the dam was again heavily damaged by a flood raising concerns about its structural integrity and ability to withstand future flood events.

The Winsor Dam is on the Shivwits Indian Reservation. Please respect this private property by not trespassing.



PHOTOS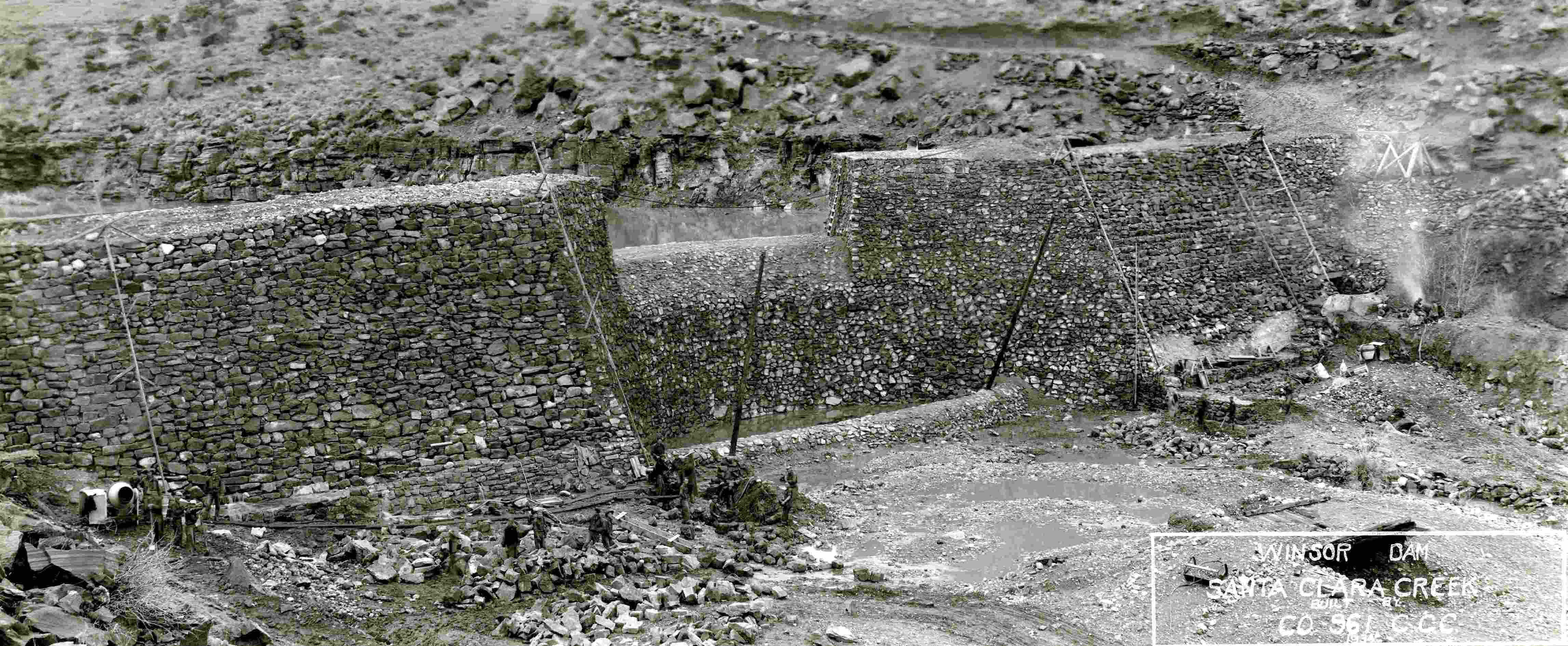 WCHS-01033 Winsor Dam on the Santa Clara Creek

Other WCHS photos:
WCHS-01795 Photo of the Winsor Dam partially obscured by foliage
WCHS-01796 Photo of the water channel coming through the Winsor Dam

Other photos on the web:
TBD



REFERENCES
Draft Environmental Assessment (EA) for the Rehabilitation of Shem Dam
Prepared by McMillen, LLC for the USDA Natural Resources Conservation Service
January 2014
[Large file, so this may take a while to load]