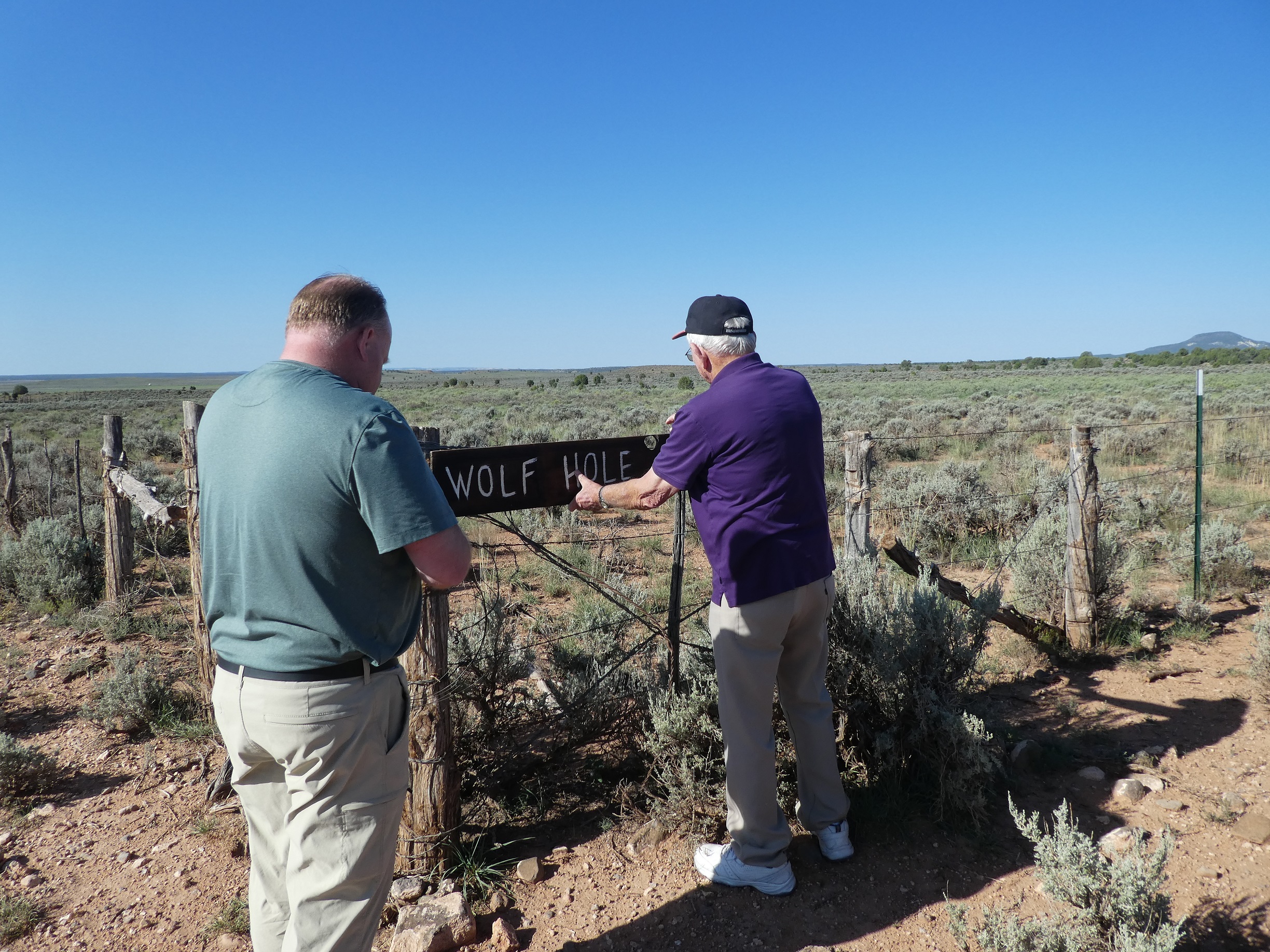 Photo of Kevin Brown (left) and Kenneth J. "Ken" Brown (right) putting up a sign on the northeast corner of the
fence at Wolf Hole on the Arizona Strip. The intent was to provide a sign that would be easy to see for those
driving south on BLM Road 1069.

For a related photo, see WCHS-04016.

This photo was taken at Wolf Hole on 8/18/2018. The camera is facing southwest.
It was contributed by Kaylene Barney (daughter of Kenneth J. "Ken" Brown) on 4/2/2019.