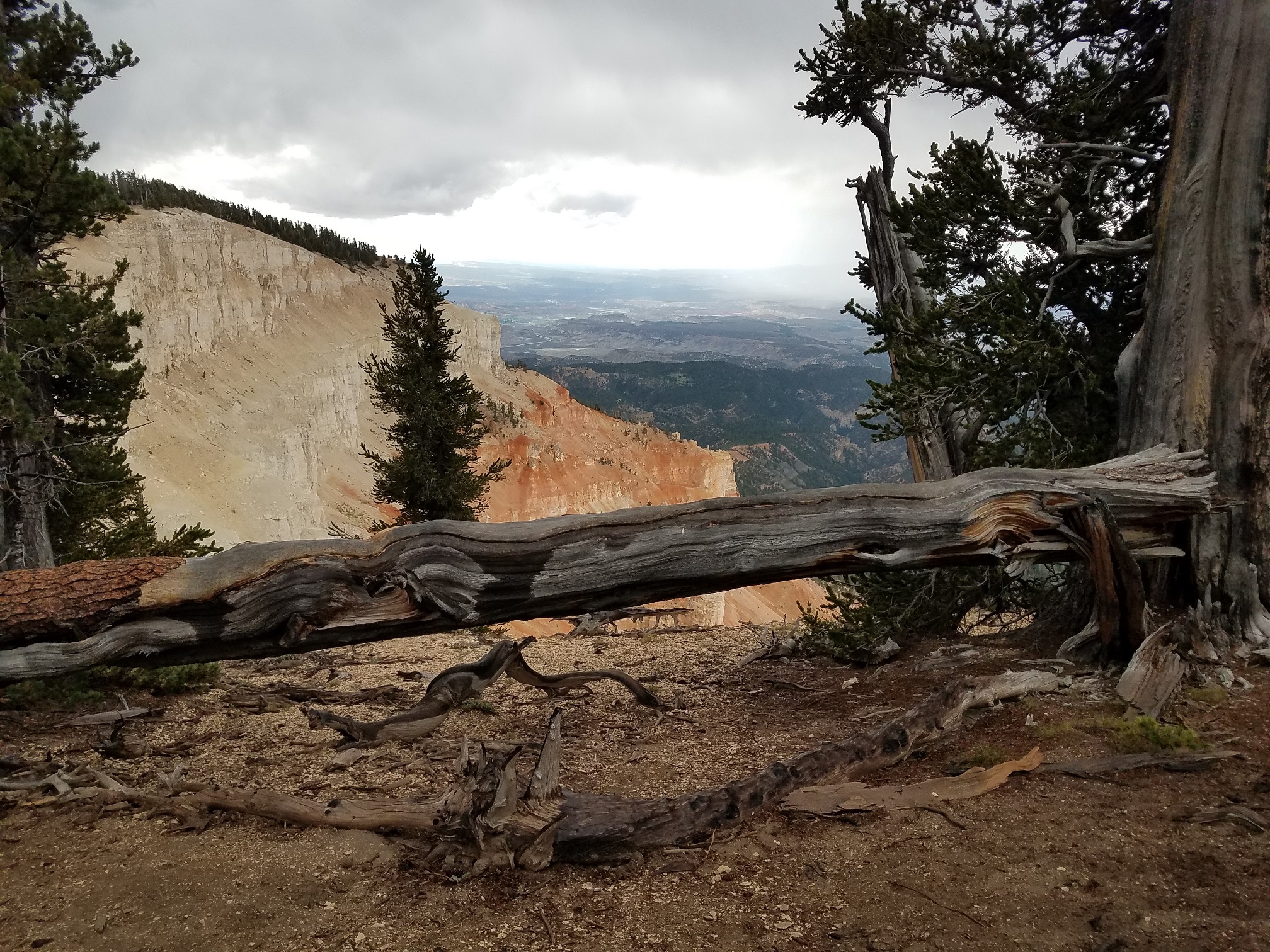 Photo of old logs and a red sandstone cliff as seen from the Powell Point trail.

Photo taken by Gene Sturzenegger at 1:33 pm MDT on 8/23/2018 while on a Dixie Arizona Strip Interpretive
Association (DASIA) field trip and contributed by him on 8/26/2018.
The camera is located at 37° 41' 36.23" North, 111° 53' 58.10" West.