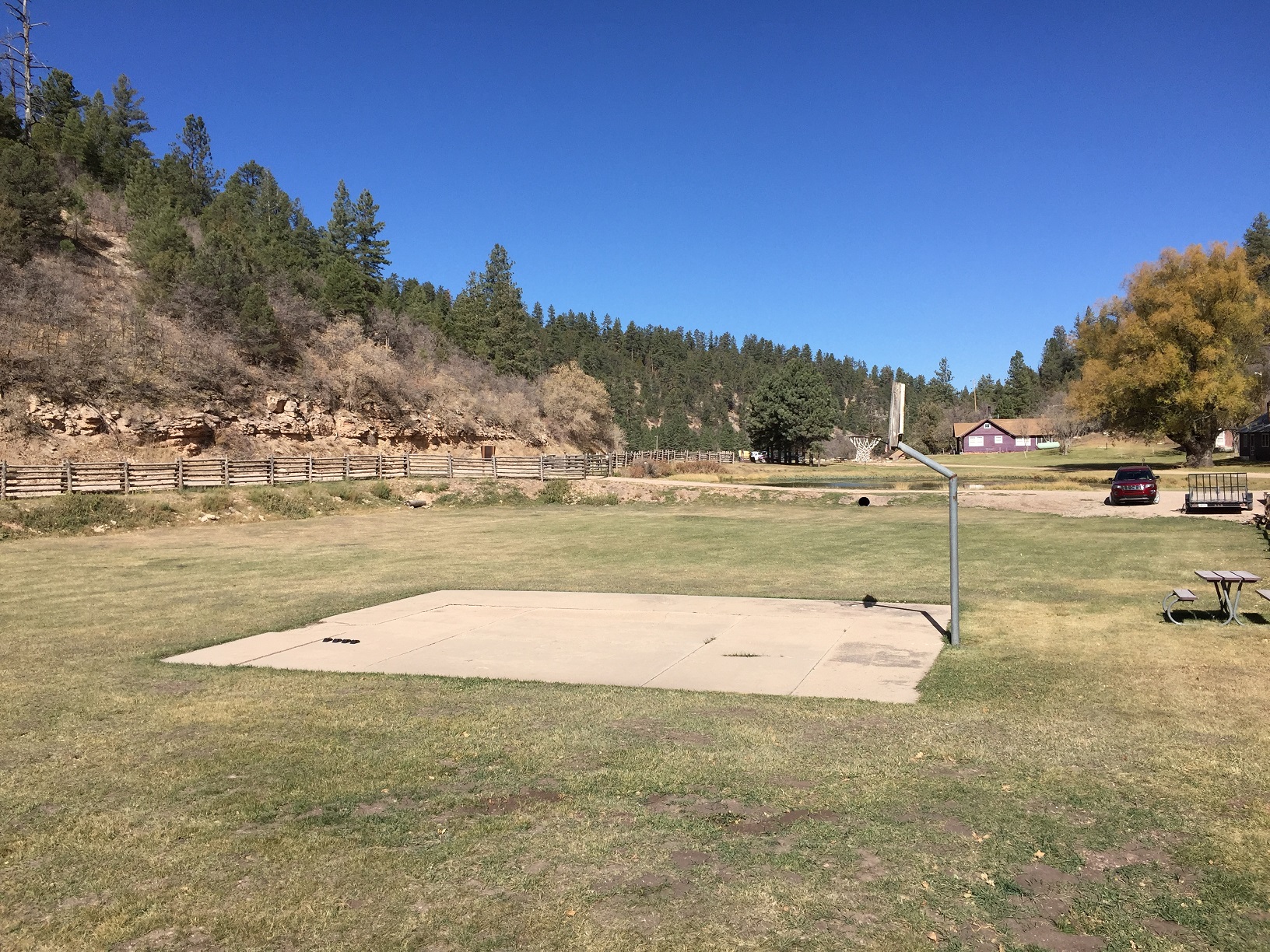 Photo of the entrance to the Big Springs Rental Cabins area from Forest Service Road 22
with a basketball court on the near side and the pond on the far side.

Photo taken 10/26/2017 at 12:02 pm MDT on a Dixie Arizona Strip Interpretive Association (DASIA) field trip
by George Cannon and contributed by him on 11/19/2017.
The camera is facing northwest and is located at 36° 36' 5.82" North, 112° 20' 59.80" West.