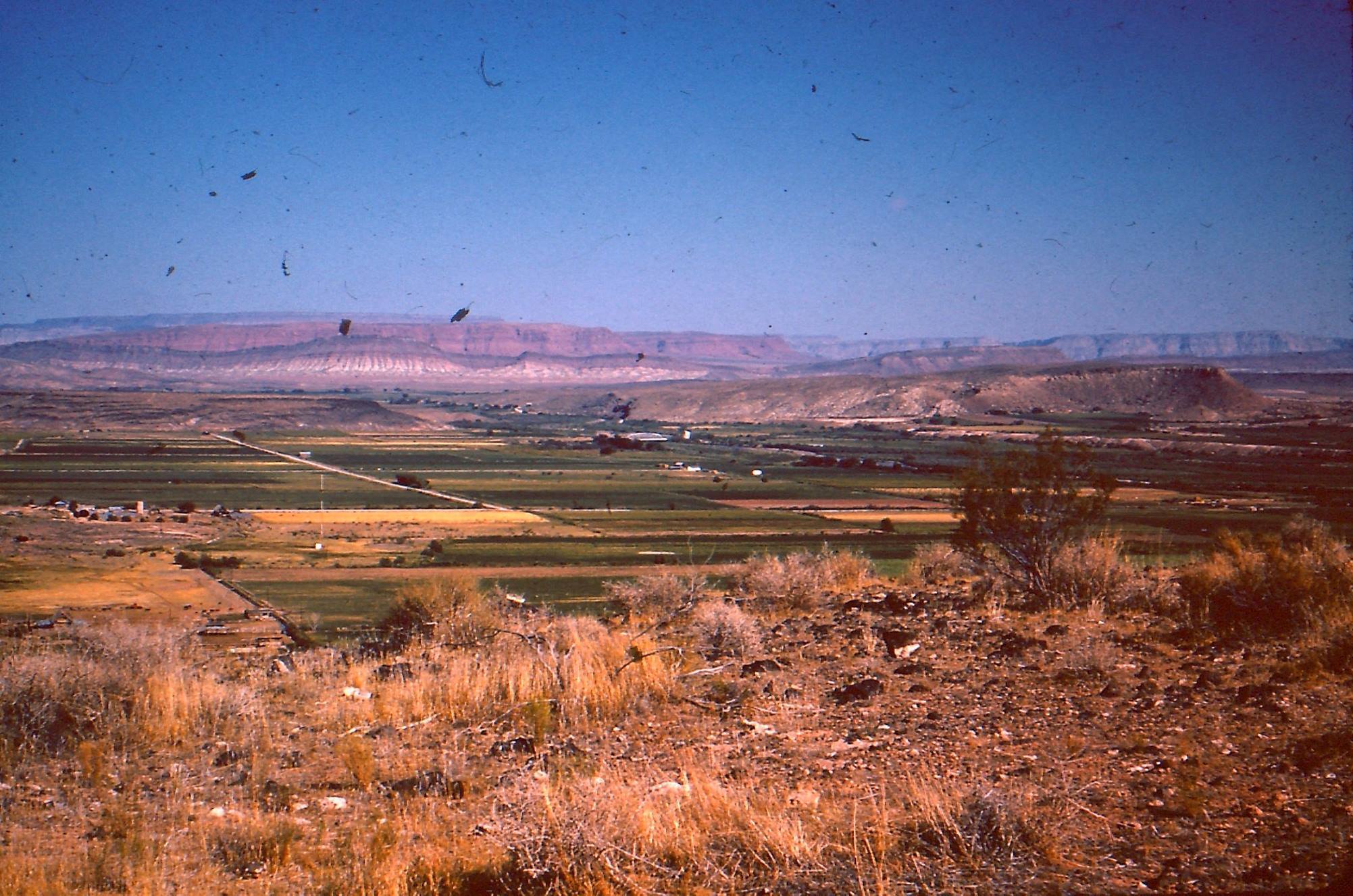 Photo of the south end of St. George in the 1960s, possibly 1965 (taken the same day as WCHS-03169).
The photo was taken from the old airport on the Black Hill with the camera facing southeast.

For a comparison photo taken by Leslie Andrus on 12/26/2016, click here.

Photo taken by Lee Andrus and contributed by Leslie Larson Andrus on 12/9/2016.