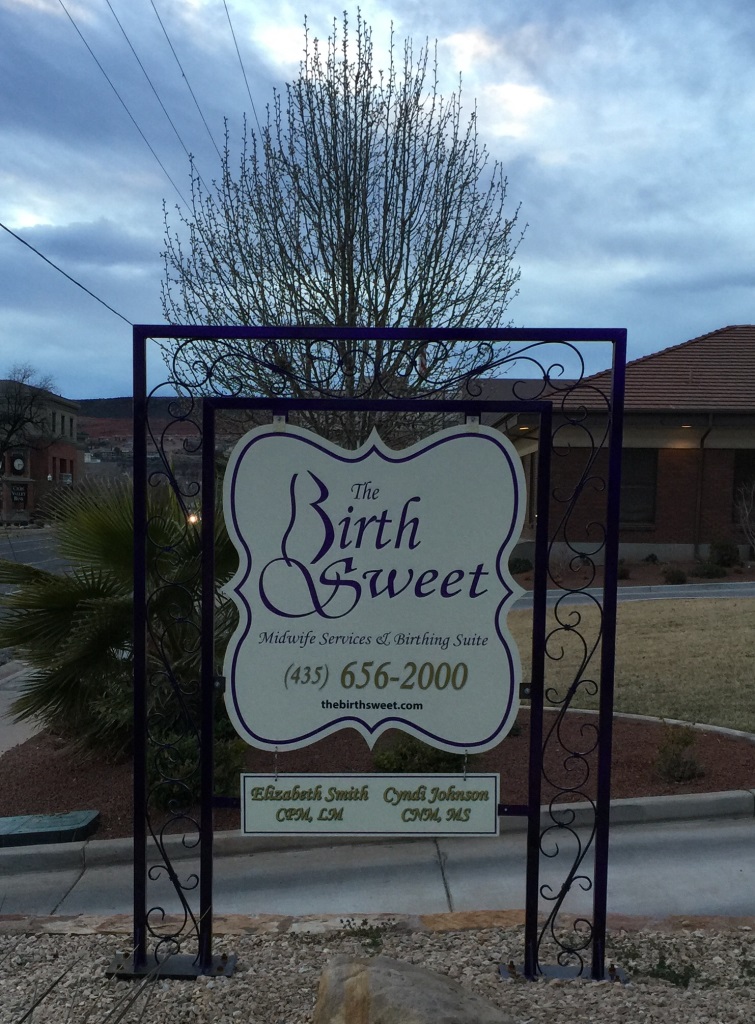 The current sign out in front of the old H. C. Thomas home in St. George, Utah.

It reads:

The Birth Sweet
Midwife Services & Birthing Suite
(435)656-2000
thebirthsweet.com
Elizabeth Smith, CPM,LM & Cyndi Johnson, CNM, MS

The camera is looking west.

Photo taken by George Cannon on 2/17/2016 and contributed on 3/13/2016.