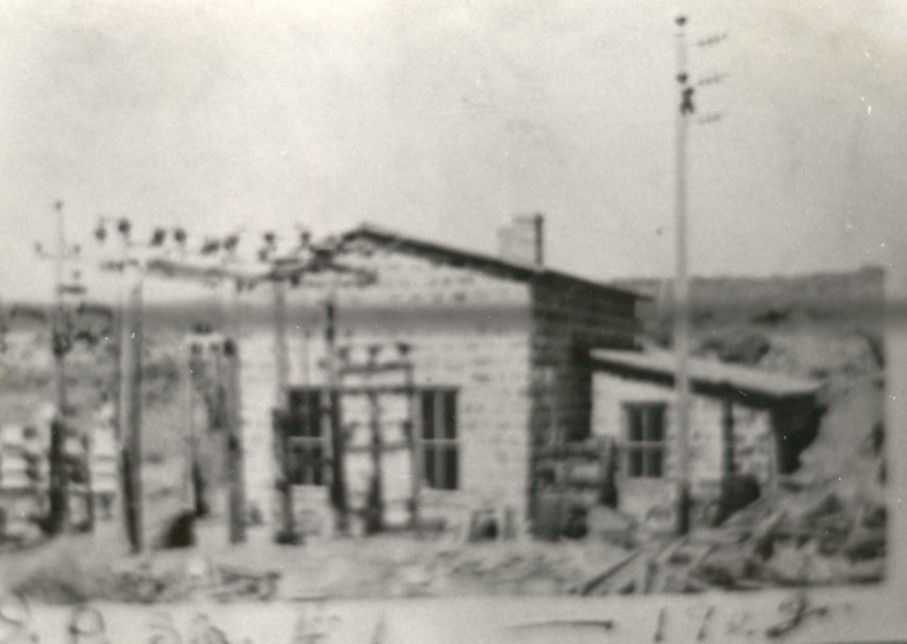 The Veyo Power Plant #1 in Veyo, Utah.

The plant was located about a half mile northeast of where the Santa Clara Creek enters into the canyon
in which the Moody and Magotsu rivers (streams) run toward Gunlock.

The plant was moved about 1927 to the southeast corner of Gunlock (at the sharp turn in the Santa Clara Creek).

This photo was taken about 1917 or 1918 and the camera is looking ???.

Photo contributed by Heber Jones on 10/13/2015.