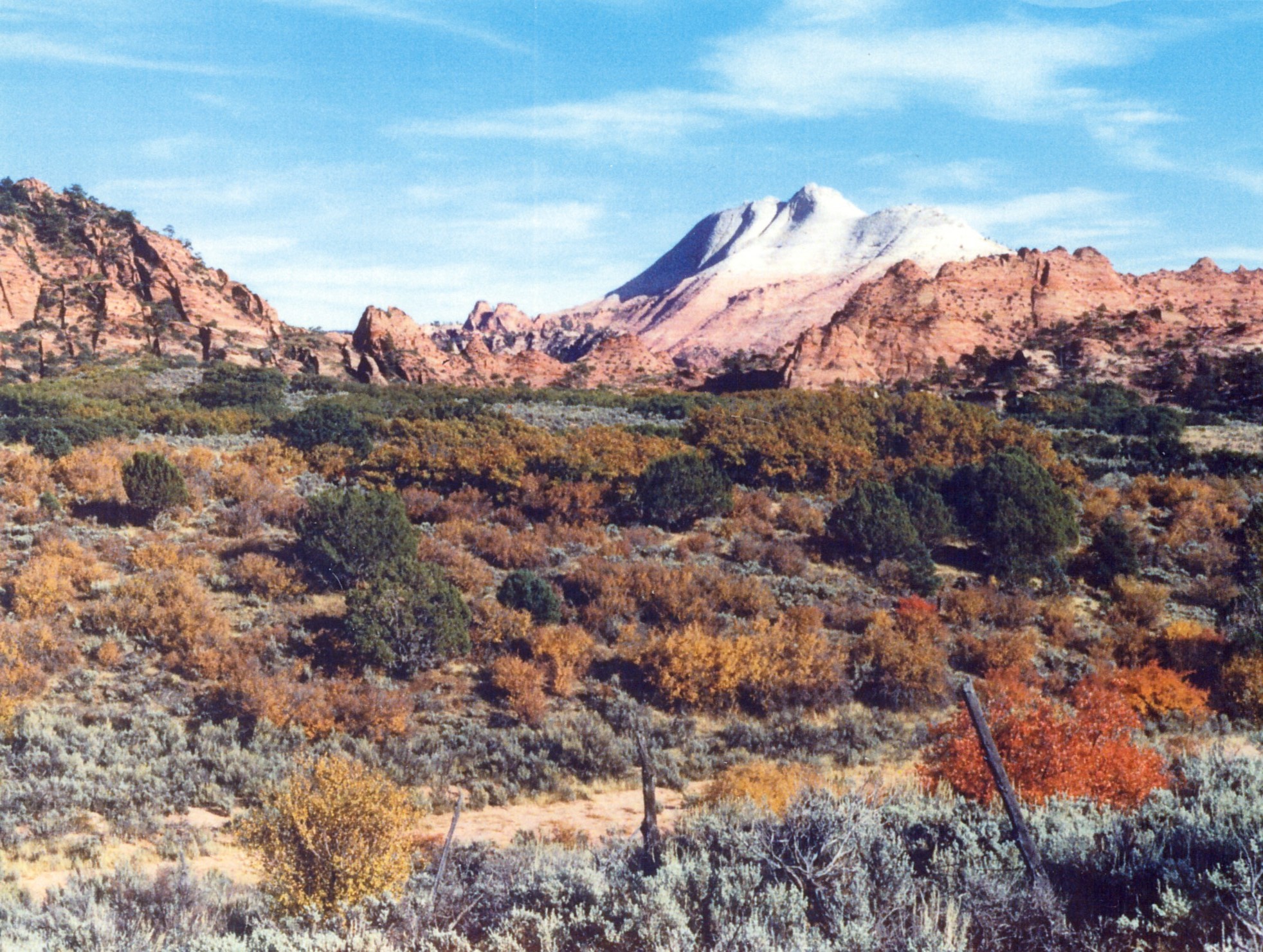 What appears to be a man's face in a rocky ridge.
It is near the top of a steep hill going up the Kolob Road from Virgin and on the east side of the road.
The lighting and shadows must be just right to see it. The best time is around 6:00 pm on October 6.

The camera is looking east.

To see this photo rotated to the verticle, click here.

Photo taken by Heber Jones on October 5, 198? and contributed by him on 10/13/2015.