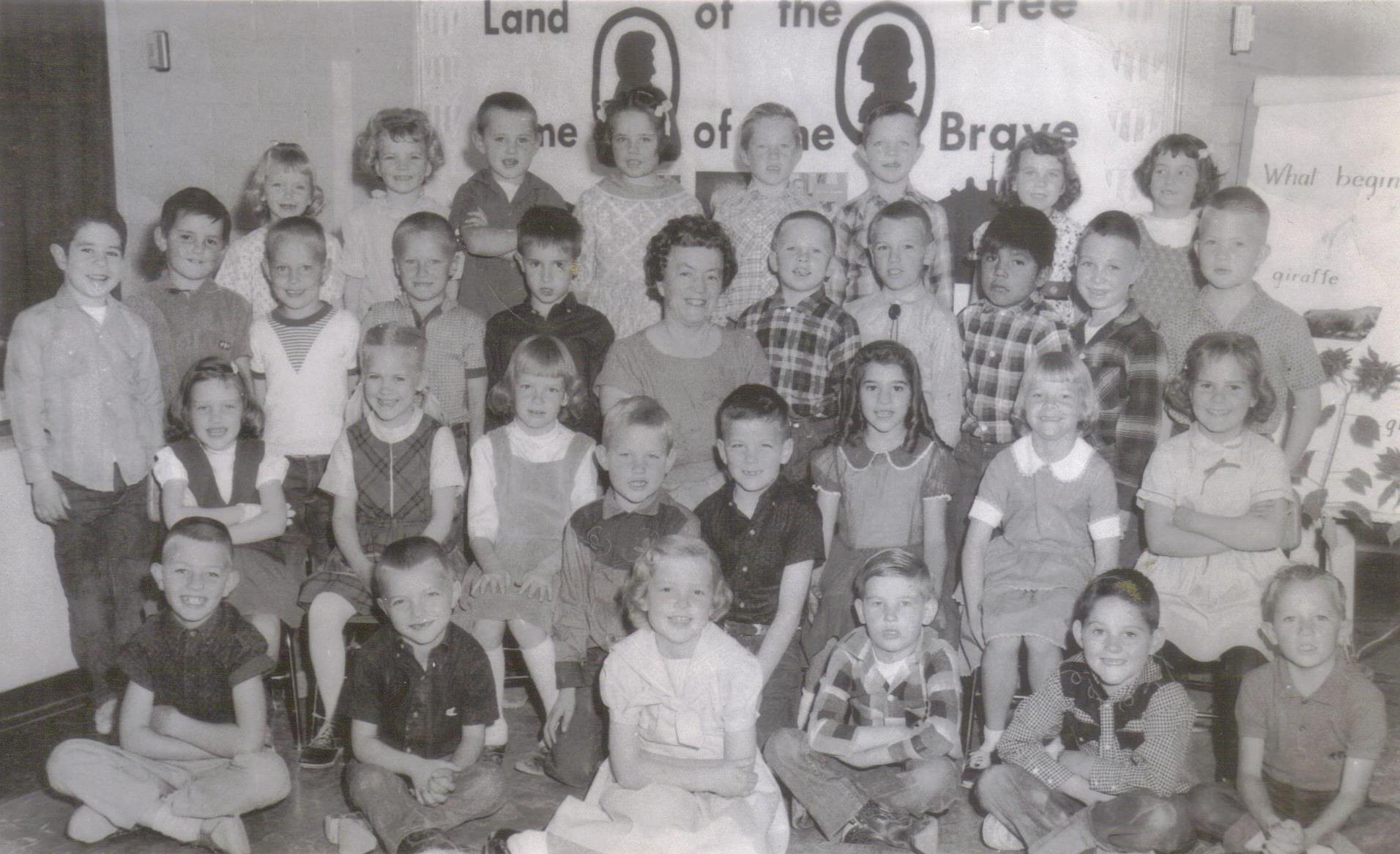 Mrs. Verna H. Schmutz's 1963-1964 first grade class at East Elementary School in St. George, Utah.

Back row (left to right): MaryAnn Neilson, Tonya Larson, Ashley Empey, Kim Tromley, Ross Hall,
Gregory Houston, Jena Crawley, Linda Hafen
Third row (left to right): Doug Bentley, Peter Jon Spilsbury, ???, Brent Hafen, Layne Gubler,
Mrs. Schmutz, Donald Jones, Donald Cameron, Angus Snow, Daniel Bradbury, Brian Haslem
Second row (left to right): Diane Schmutz, Donna Vee Best, Cindy Blake, Brian Pickett, Lawrence Snow,
Joeen Hughes, Cynthia Orton, Tonya Ann Bates
Front row (left to right): Kenny Holt, Lamond Gubler, Annalee Allred, Danny Chadburn, Stacey Hughes,
Larry ???

Photo contributed by Tonya Larson Post on 9/4/2014.