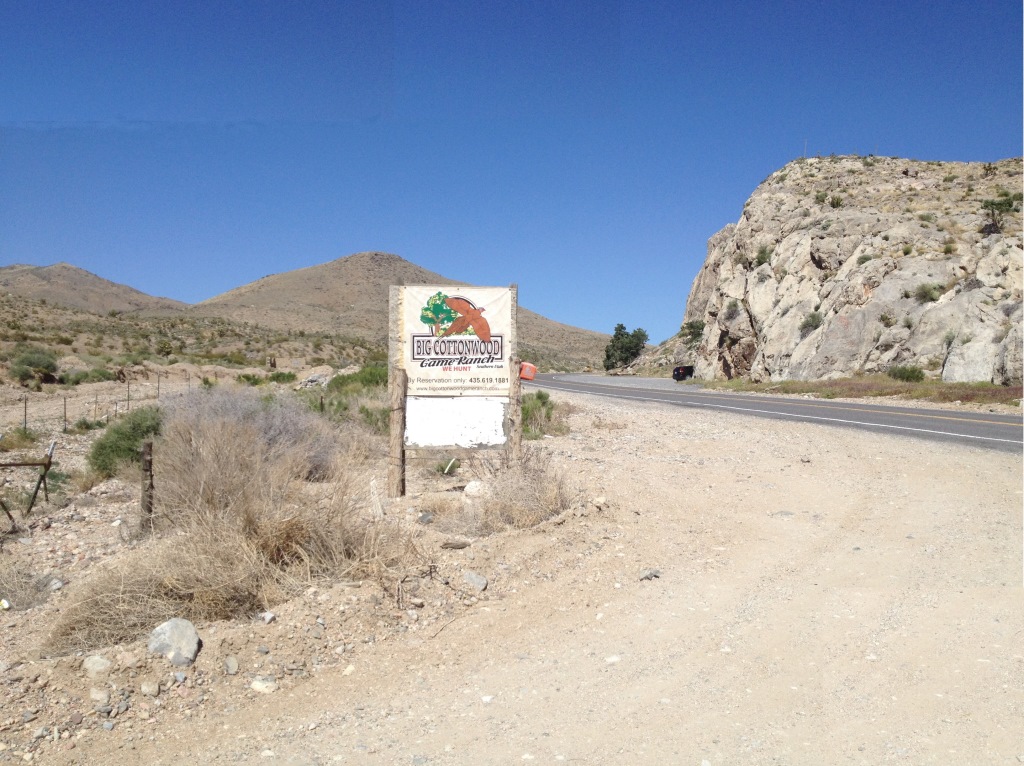 Photo of The Big Cottonwood Game Ranch sign where the Lytle Ranch Road departs from old Highway 91.
The dark colored car across the road is parked at the location of the old Castle Cliff Station.

For a higher resolution version of just the sign, click here.

Photo taken by George Cannon on 4/23/2014 and contributed 5/13/2014.