BIOGRAPHY
Miles Nelson was wounded Christmas Day of 1944 - Belgium - the Ardennes - Battle of the Bulge - Purple Heart.

John Higgins owned a barber shop in the Snow building. He also owned a men's clothing store called "The Toggery" in that building. When Higgins moved to Boulder City NV, his brother-in-law, Glenn Prisbrey, owned and operated the barber shop. Glenn Prisbrey's wife, Jessie, was John Higgins' sister. Clark Nelson shined shoes there as a youngster. Blaine Fawcett was the other barber.

In Nevada, John Higgins held the position of Speaker of the Assembly. Nevada had only one house of government so the Speaker of the Assembly is likened to the Speaker of the House. At one time, John Higgins served as Governor Pro-Tem.

Larry Nelson succumbed to cancer in 1947.

Clark Nelson married Peggy Jean Wyatt who was born in Atlanta GA and was raised in Powder Springs, part of metro-Atlanta. After a four-year enlistment in the U. S. Air Force, they settled back in Georgia. After 46 years of marriage, Peggy was taken by cancer on November 28, 2005.



FAMILY
Rex's Parents and Siblings:
Henry Ernest Nelson
Euphemia Miles Nelson
Alice Nelson
Rex M. Nelson
Ray B. Nelson
Miles Ernest Nelson
Evelyn Nelson

(12/15/1881-2/21/1931) (married xx/xx/xxxx)
(4/28/1890-7/29/1973) (went by the nickname, "Famie")
(xx/xx/xxxx-xx/xx/xxxx) (married Frank Milne)
(9/8/1912-8/18/1968) (married Cleo Higgins)
(9/8/1912-3/6/1935)
(8/22/1917-8/30/2001) (married Melba Swapp)
(xx/xx/xxxx-12/10/2012) (married Norman J. Hunt)

Cleo's Parents and Siblings:
John McMurtrie Higgins
Effie Worthen Higgins
Clark Worthen Higgins
Cleo Higgins
[Baby Daughter] Higgins
Beverly Higgins


(5/11/1888-4/26/1959) (married xx/xx/xxxx)
(2/4/1889-2/5/1952)
(11/14/1908-3/19/1987) (married Mary Lee)
(6/29/1913-7/12/2010) (married Rex M. Nelson)
(8/17/1920-8/17/1920)
(xx/xx/xxxx-2/25/2008) (married Doug Baker)

Rex & Cleo's Family:
Rex M. Nelson
Cleo Higgins Nelson
Larry Ray Nelson
Clark N. Nelson, Sr.
Beverly Gae Nelson


(9/8/1912-8/18/1968) (married xx/xx/xxxx)
(6/29/1913-7/12/2010)
(10/30/1933-6/13/1947)
(xx/xx/xxxx-xx/xx/xxxx) (married Peggy Jean Wyatt)
(xx/xx/xxxx-xx/xx/xxxx) (married Xxxxxxx X. Olson)
PHOTOS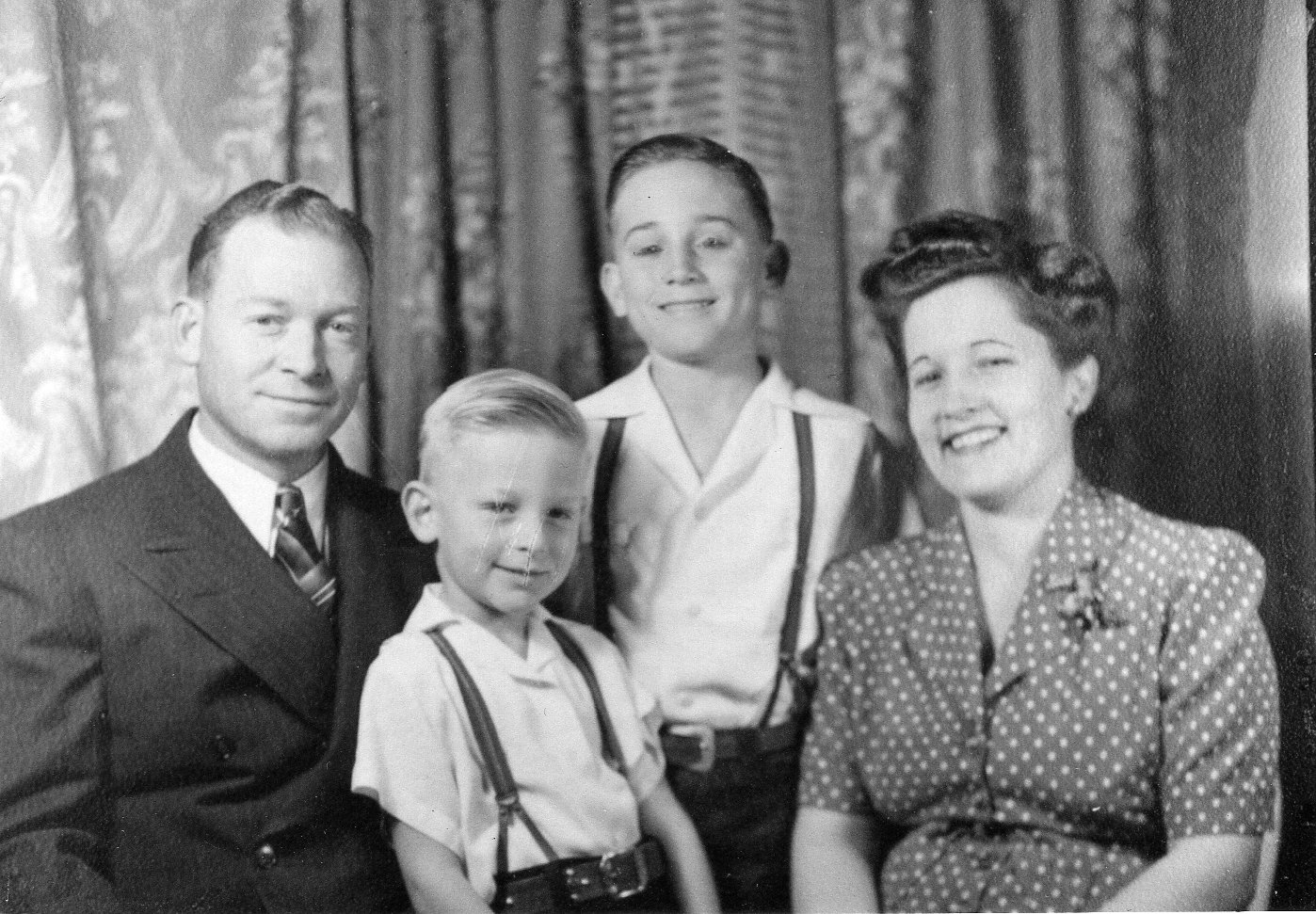 WCHS-01381 Rex, Clark, Larry, and Cleo Nelson in 1943

Other WCHS photos:
WCHS-01358 Photo of Rex Nelson on his horse "Snip"
WCHS-01359 Photo of three kids in front of the Rex Nelson home
WCHS-01360 Photo of a 1929 Dixie High School track meet with Rex Nelson
WCHS-01363 Photo of family in front of the OK Market on Main Street in St. George
WCHS-01366 Photo of the 1928-1929 Dixie High School basketball team with Rex Nelson and John Higgins
WCHS-01368 Photo of the 1928-1929 Dixie High School basketball team including Rex Nelson at the St. George Airport
WCHS-01370 People at the counter of Rex's Fountain in St. George
WCHS-01372 Photo of a patriotic program with Clark Nelson at the old St. George Elementary School
WCHS-01373 Photo of Florence Foremaster's 1946-1947 4th grade class including Clark Nelson at St. George Elementary School
WCHS-01374 Photo of Mrs. Seegmiller's 1947-1948 5th grade class including Clark Nelson at St. George Elementary School
WCHS-01375 Photo of the 1928-1929 Dixie High School basketball team including Rex Nelson
WCHS-01376 Photo of siblings Ray Nelson, Rex Nelson, and Alice Nelson
WCHS-01377 Photo of Cleo Higgins at age 12
WCHS-01380 Photo of Cleo Nelson, Beverly Nelson, and Clark Nelson
WCHS-01383 Photo of the Rex & Cleo Nelson Family and the Frank & Alice Milne Family
WCHS-01386 Photo of Rex & Cleo Nelson
WCHS-01387 Photo of Larry and Clark Nelson
WCHS-01389 Photo of Clark & Peggy Nelson
WCHS-01392 Photo of Cleo Higgins at age 18
WCHS-01410 Photo of a group of Nelson relatives in front of the Nelson home
WCHS-01411 Photo of a group of Nelson female relatives in front of the Nelson home
WCHS-01413 Photo of Rex Nelson and his son, Clark
WCHS-01414 Photo of Clark Nelson in the 1940s
WCHS-01415 Photo of Clark Nelson in 1958 with Euphemia "Famie" Miles Nelson Whipple Prince in the background
WCHS-01416 Photo of J. L. Whipple, Beverly Nelson, and Rex Nelson
WCHS-02283 Photo of family members at Oak Grove around 1942
WCHS-02284 Photo of family members at Oak Grove around 1942
WCHS-02534 Photo of the Rex & Cleo Nelson family in a Roy Rogers movie
WCHS-03084 Photo of Clark Nelson and his young daughter
WCHS-03134 Photo of Clark N. Nelson Sr. at about 6 months of age in 1937
WCHS-03201 Photo of Cleo Higgins [Nelson] at the Woodward School around 1920 or 1921
WCHS-03202 Photo of Lawrence Adams, Rex Nelson, and Lee Adams following a successful fishing trip
WCHS-03217 Photo of Clark Nelson holding his little sister Beverly Nelson
WCHS-03220 Photo of Clark Nelson pulling a float in a Dixie Roundup Parade
WCHS-03300 Photo of of infant Mary Lee Higgins and very young Larry Ray Nelson
WCHS-03301 Photo of a young Larry Ray Nelson
WCHS-03418 Photo of people in the Kay Brooks and Clark Nelson families in 2003



REFERENCES
Faded Valor
by Clark N. Nelson, Sr.
Memories of World War II and some of it's local heroes.

Tumbleweeds and Rye
A tribute to Larry Ray Nelson by his brother, Clark N. Nelson, Sr.

Scrapbook of Larry Ray Nelson
from Clark N. Nelson, Sr.
Large (10.8 MB) file - may take a while to load

Heat, Haze, and Heldorado: The First Encounter
A glimpse of life in St. George and a trip to Las Vegas
by Clark N. Nelson, Sr.
A related video with them at the Heldorado rodeo in Las Vegas
showing Roy Rogers, Dale Evans, Gabby Hayes, and The Sons of the Pioneers

From Curtis to Eleanor: An exercise in Proximity and Happenstance
by Clark N. Nelson, Sr.
March 2, 2016