LOCATION
On the Mt. Trumbull Loop = BLM Road 1069
about 11 miles south of the UT/AZ border

36° 51' 17.34" North, 113° 34' 21.14" West
36.8548° North, 113.5925° West
4,351 feet (1,326 meters) MSL
For a higher resolution image, click here.



DESCRIPTION
Two rocks that were high enough that feed could be stashed on top of them, but would be out of reach of
wild animals.



HISTORY
These two rocks are where early pioneers on the Arizona Strip used to cache hay and grain on their way
into St. George so that they would have feed for their animals on the way back.



PHOTOS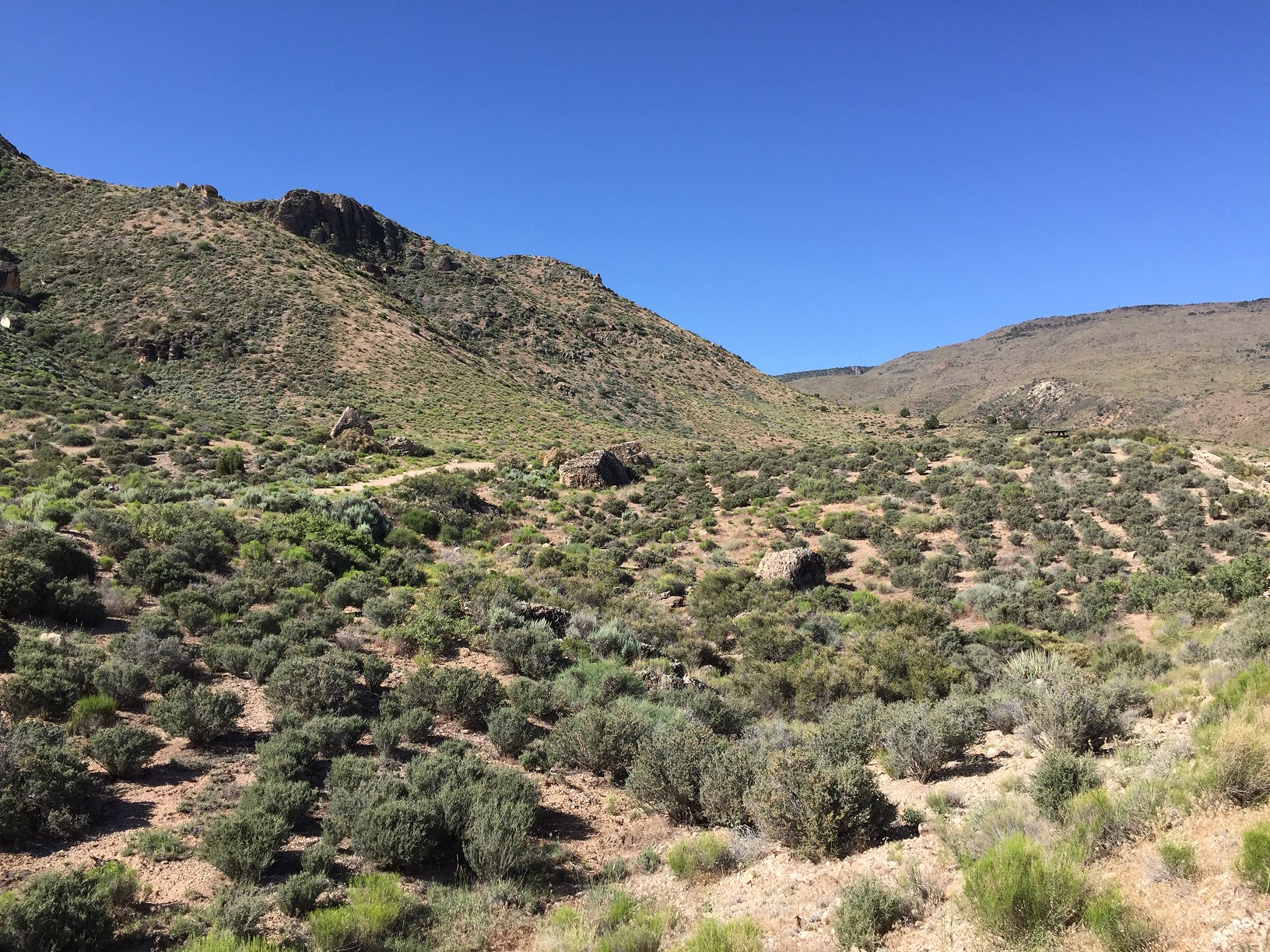 WCHS-03326 Photo of the hay rocks (closer)

Other WCHS photos:
WCHS-03325 Photo of the hay rocks (farther back)



REFERENCES
TBD